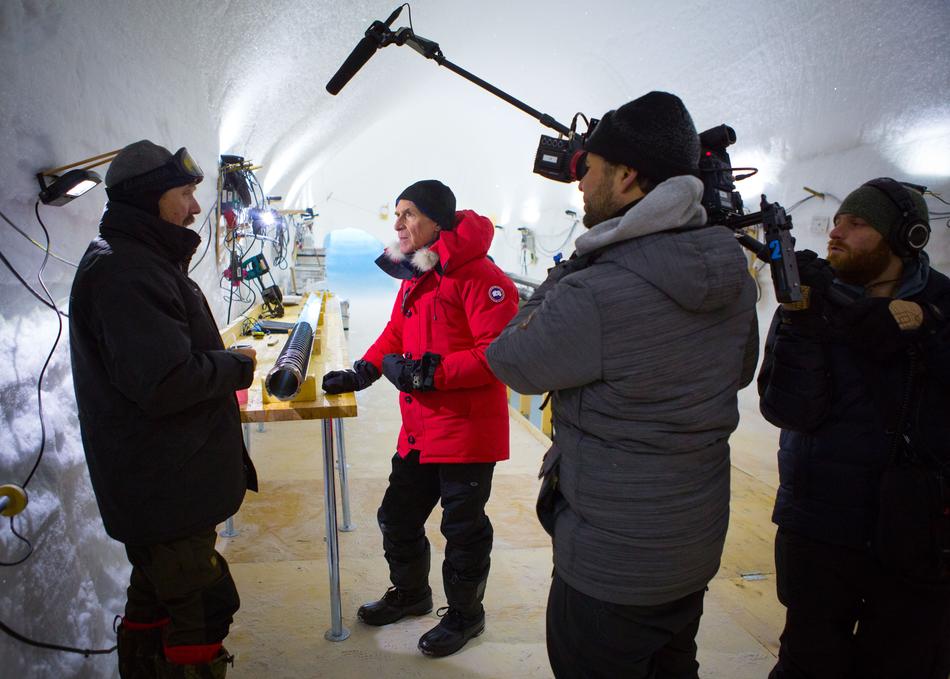 Bill Nye is retiring his kid show act in a bid to become more like his late professor, astronomer Carl Sagan. Sagan dreamed of launching a spacecraft that could revolutionize interplanetary exploration. Bill sets out to accomplish Sagan's mission, but he is pulled away when he is challenged by evolution and climate change contrarians to defend the scientific consensus. Can Bill show the world why science matters in a culture increasingly indifferent to evidence?
Year:
2017
Premiere Status: World Premiere
Genre: Documentary
Screening Section: Documentary Spotlight
Screening Category: Documentary Feature
Country: United States
Language: English
Runtime: 101 mins
David Alvarado, Jason Sussberg
Director Bio
Jason Sussberg and David Alvarado make long form docs about people doing cool S.H.I.T– science, health, information and technology. They co-founded Structure Films to produce cinematic stories that focus on the art and humanity in science. Based out of New York and San Francisco. Their first feature, "The Immortalists," premiered at SXSW in 2014.
Credits
Director: David Alvarado, Jason Sussberg
Executive Producer: Mary Rohlich
Producer: Seth Gordon, Kate McLean, Nick Pampenella
Screenwriter: David Alvarado, Jason Sussberg
Cinematographer: David Alvarado
Editor: Annukka Lilja
Sound Designer: Peter Albrechtsen
Music: William Ryan Fritch
Principal Cast: Bill Nye, Neil deGrasse Tyson, Ann Druyan, Francis Collins, Heather Berlin , Eugenie Scott, Jim White, Michael Mann, Ken Ham, Joe Bastardi
Contact
Sales Agent
WME, Liesl Copland