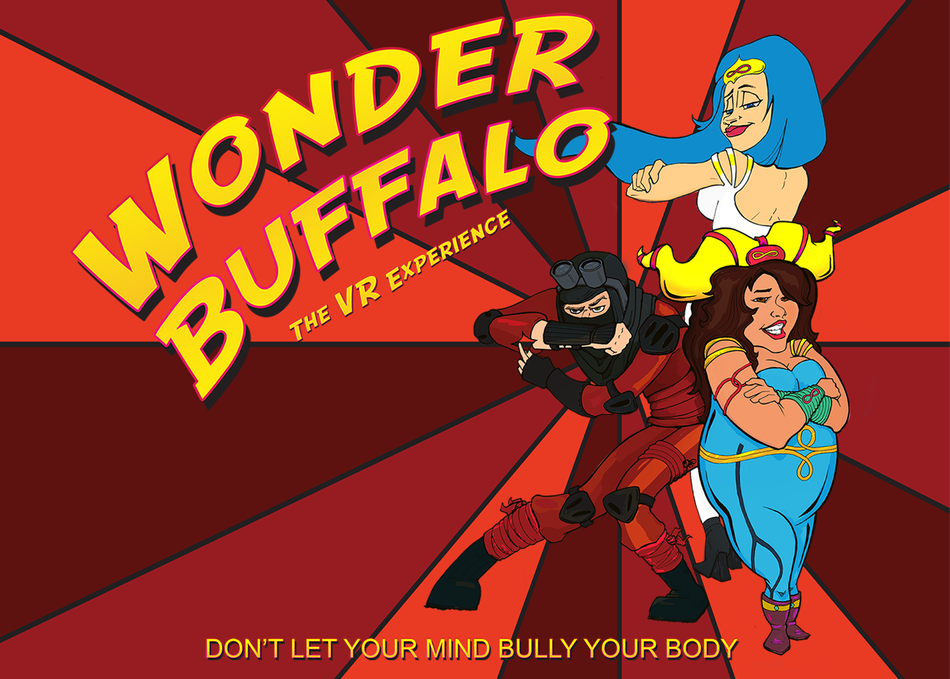 Ann, 16, a Thai-American teen coping with body dysmorphia and an overbearing mother, struggles to own her place in the world. In search of freedom, she embraces cosplay and ultimately finds a hero. Herself. But only after countless years of pressure from her own mother to lose weight...
The Wonder Buffalo VR experience begins in a colorful bedroom captured in photogrammetry. Ann's eclectic and bright bedroom mirrors her internal clash between Thai and American cultures.
By exploring Ann's eccentricity and unlocking her six strength objects you transform Ann's room into a cosmic comic book kaleidoscope and ultimately unleash Ann as her own superhero character, Wonder Buffalo.
Year:
2017
Genre: Drama, Experimental, Fantasy
Screening Section: Virtual Cinema
Screening Category: Virtual Reality
Country: United States
Runtime: 7 mins
Director Bio
Christine was born in Thailand, an army brat, and a veteran serving eight years as a Russian linguist. "Wonder Buffalo" was developed with her partner Simon Shterenberg at the Writers Guild Foundation's Veterans Writing Program. Recently, Netflix acquired the dramatic feature, "Burning Sands" co-written by Christine which premiered this year at Sundance.
Credits
Director: Christine T. Berg
Executive Producer: Erik Weaver, Lindsey Townsley
Producer: VR Producer Brian Frager, Producer Drew Diamond, Associate Producer Hank Gerber
Screenwriter: Christine Berg, Simon Shterenberg
Cinematographer: Photogammetry Expert - Rainer Gombos
Production Designer: Production Designer Monah Xuto, Worldbuilding Consultant Alex McDowell, World Builder Brandon Calhoon
Sound Designer: Sound Supervisor Scott Gershin, Sound Designer Adam Boyd, Dialogue Editor / Sound Designer Chris Hegstrom, Sound Debbie Gonzalez
Music: Robert Lydecker
Principal Cast: Vera Charoenying, Wansiri Kensil
Additional Credits: Production Manager: Ming Qiu, 8i Producer: Daniel Schechter, TEC Executive Producer: Marcie Jastrow, TEC Producer: Logan Brown, Unity Developer/ Character Modeler: Samuel Terry, Unity Developer: Samantha Mosqueda, Lead Artist: Kathy Liu, Artist: Brady Thomas, Artist/ CG Modeler: Brittany Beidleman, Artist: Rachel Emig