DJ Shadow ft. Run the Jewels - 'Nobody Speak'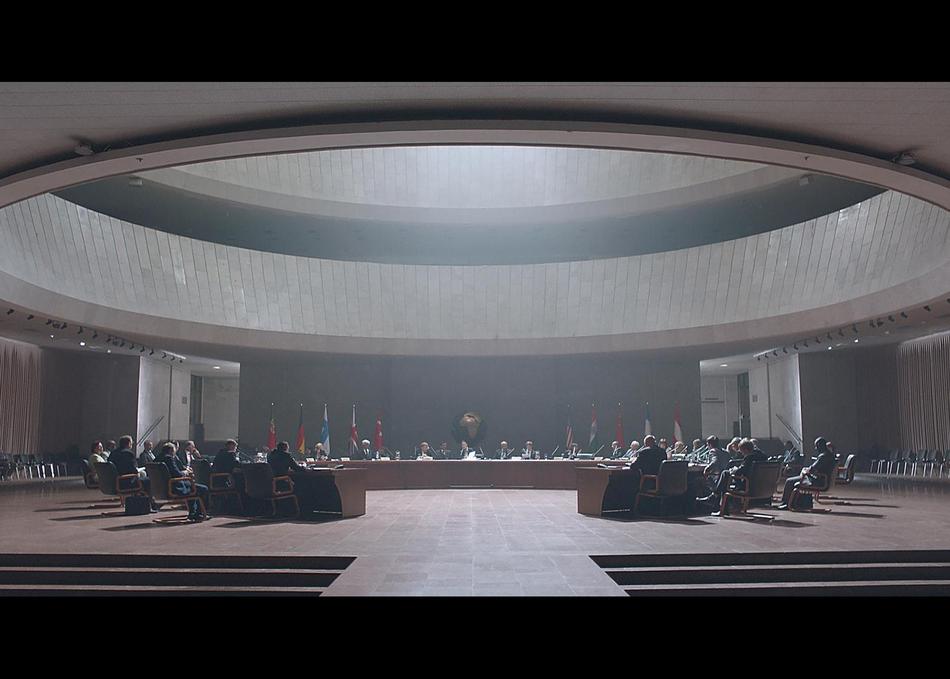 Political leaders of the world squabble and argue in a fictional UN meeting, only the representatives of the US and UK are both lipsyncing the stream of poetic invective coming from the Run The Jewels rappers, at each other.
Year:
2016
Genre: Music
Screening Section: Music Video Competition
Screening Category: Music Video
Country: United Kingdom
Language: English
Runtime: 3 mins
Director Bio
Sam graduated from Central Saint Martins in 2009 and won two D&AD Student Awards whilst studying, with music videos for Bob Dylan's "Like A Rolling Stone" and Damon Albarn's "Monkey, Journey to the West" project. Sam's music video work includes WU LYF ("We Bros") and David Lynch ("I Know"), Usher ("Climax") and SBTRKT ("Hold On").
Credits
Director: Sam Pilling
Executive Producer: Sarah Boardman, Sarah Park
Producer: Arlene McGann
Cinematographer: David Procter
Editor: Ellie Johnson
Production Designer: Sergey Vinnichuk
Sound Designer: Henning Knoepfel
Principal Cast: Igor Tsyshkevych, Ian Bailey
Additional Credits: Production Company: Radioaktive Film, Stunt Coordinator: Illia Iurchyshyn, Casting: Nika Bondar, Casting: Kharmel Cochrane, Wardrobe: Dasha Filshyna, Wardrobe: Liene Dobraja