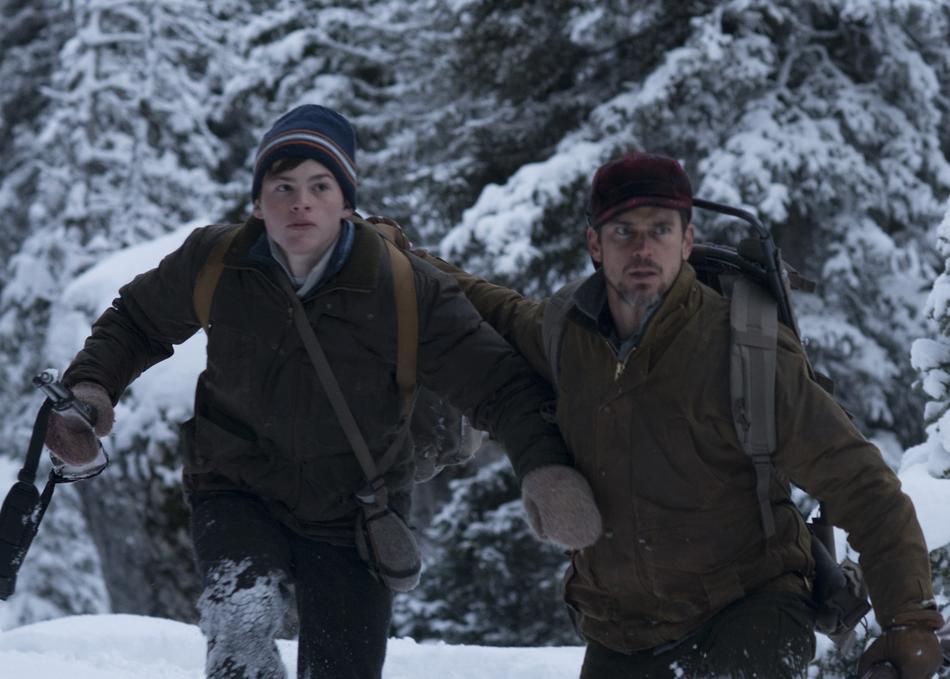 David, 14, city mouse of a kid, travels to rural Montana for his annual hunting trip with Cal, 40, his lonely, estranged "off-the-grid" father. As they ascend deep into the woods, Cal teaches David about predators and prey, fathers and sons, the past and the increasingly complicated present.
An encounter with a bear cub results in serious injuries to both David and Cal. After futile attempts to hike out together, David resolves to carry his father on his back to safety while simultaneously healing his broken spirit.
"Walking Out" is an intimate epic, a relentlessly primal, fiercely rawboned tale of connection, survival and the true path to manhood.
Year:
2017
Genre: Drama, Thriller
Screening Section: Festival Favorites
Screening Category: Narrative Feature
Country: United States
Language: English
Runtime: 95 mins
Director Bio
Montana natives, Alex and Andrew Smith, wrote and directed, "The Slaughter Rule," starring David Morse and Academy Award Nominees Ryan Gosling and Amy Adams, which premiered at the 2002 Sundance Film Festival. They have worked with Columbia Pictures, HBO, Warner Brothers, and are currently working with Charlize Theron's company, Denver and Delilah.
Credits
Director: Alex Smith, Andrew Smith
Executive Producer: Jim Burba, Bob Hayes, Katherine Ann McGregor, Carole Meiselman, Charlsey Adkins, Marc Simon, Rodrigo García, Bonnie Curtis, Julie Lynn
Producer: Brunson Green, Laura Ivey
Screenwriter: Alex Smith, Andrew Smith
Cinematographer: Todd McMullen
Editor: Michael Taylor
Production Designer: David Storm
Sound Designer: Zach Seivers
Music: Ernst Reijseger
Principal Cast: Matt Bomer, Josh Wiggins, Bill Pullman, Alex Neustaedter, Lily Gladstone, Ken White, Scott McMillion
Additional Credits: Co-Producer: Alex Smith, Co-Producer: Andrew Smith, Co-Producer: Allison Whitmer, Sound Designer: Zach Seivers
Contact
Sales Agent
CAA (Domestic)