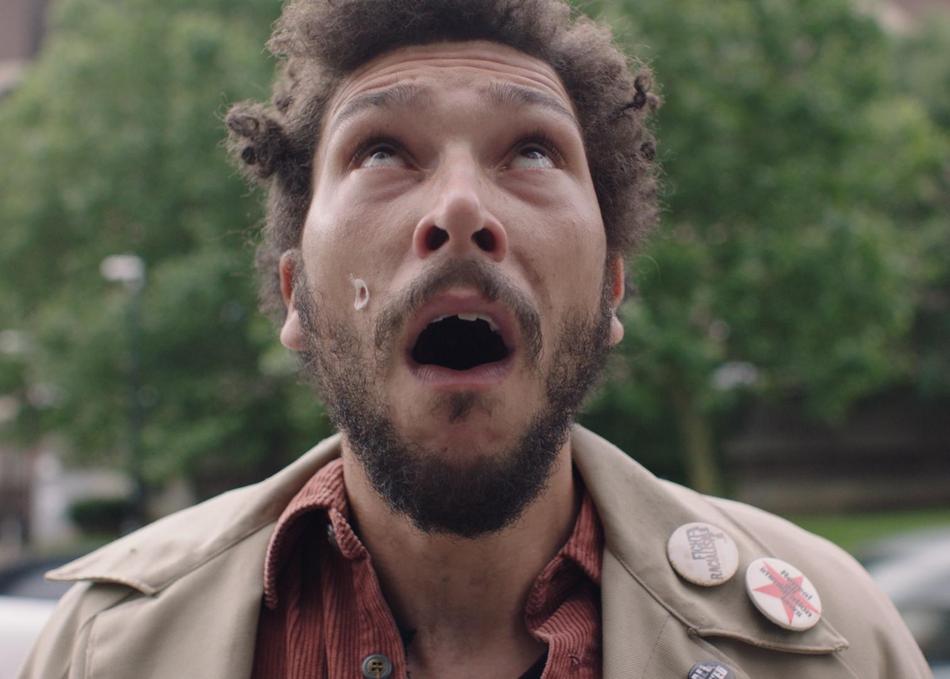 Hog is a man you'd cross the street to avoid. An eccentric, manic character, he stumbles around his South London neighborhood watching in disbelief as local joints are transformed - seemingly overnight - into hipster coffee bars and expensive estate agents. His best friend JJ has gone missing, and he's convinced there's a wider conspiracy at work.
But no-one listens to him - they're too busy knocking back overpriced lattes. His investigation begins to turn up terrifying evidence that perhaps he was right all along - and he might be next to disappear. But is it all in his head? "Cla'am" is the debut short from Nathaniel Martello-White, one of the UK's leading young playwrights and actors.
Year:
2017
Premiere Status: World Premiere
Genre: Comedy, Drama, Mystery
Screening Section: Narrative Shorts Competition
Screening Category: Narrative Short
Country: United Kingdom
Language: English
Runtime: 17 mins
Director Bio
Nathaniel is a London-based playwright, actor and director. His plays as a writer include "Blackta" (Young Vic) and "Torn" at the Royal Court. He is currently starring in John Ridley's TV show "Guerrilla," alongside Idris Elba and Frida Pinto for Sky/ SHOWTIME, and in the British feature "Daphne," also screening at SXSW.
Credits
Director: Nathaniel Martello-White
Executive Producer: Jaimie D'Cruz, Nichola Martin, Carly Rich-Conway, Celine Haddad
Producer: Rob Watson
Screenwriter: Nathaniel Martello-White
Cinematographer: Liam Iandoli
Editor: Chris Watson
Production Designer: Damien Creagh
Sound Designer: Gareth Fry
Music: Cristobal Tapia De Veer
Principal Cast: Joel Fry, Ivanno Jeremiah, Brian Bovell, Naomi Sheldon, Kevin McMonagle, Alex Mugnaioni
Additional Credits: Casting Director: Lotte Hines, Costume Designer: Jonni Fitzgerald