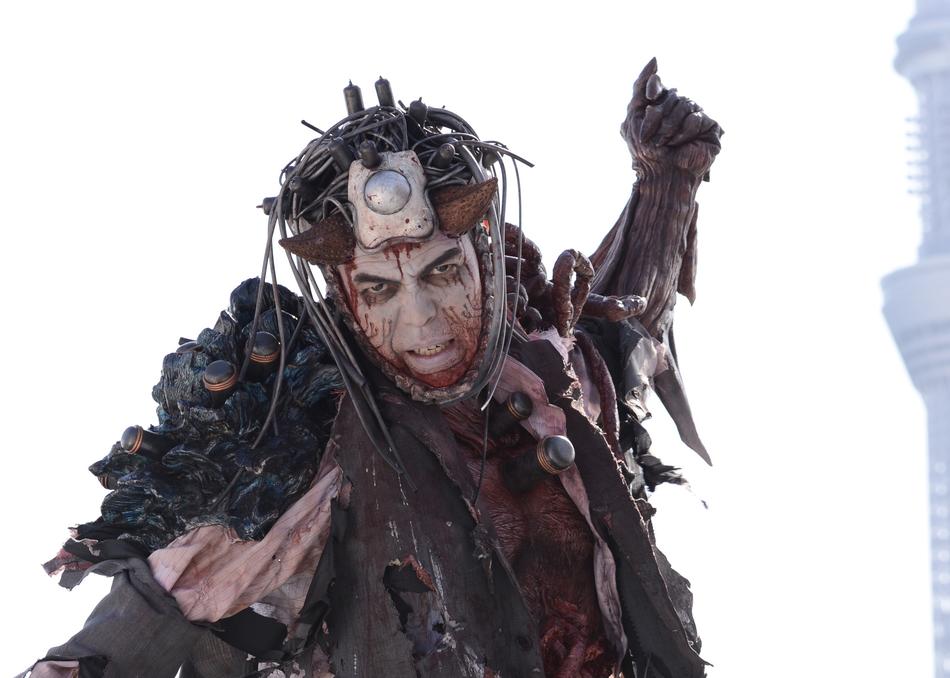 Nobody knows where they came from. They parasitize in human beings, take control of them and change their bodies into hideous monsters (Necro-borg). The Necro-borg fight each other until the other dies. Where did they come from? To what end? Yuji and Kaoru, whom both have dark secrets within themselves, get caught up in the horrific battles of Necro-borg. What will their fate be?
Year:
2017
Premiere Status: World Premiere
Genre: Action, Horror, Sci-Fi
Screening Section: Midnighters
Screening Category: Narrative Feature
Country: Japan
Language: Japanese with English Subtitles
Runtime: 100 mins
Director Bio
Yoshihiro Nishimura was born on April 1, 1967 in Asakusa, Tokyo, Japan. He is a Japanese film director, special effects and makeup effects artist, and a screenwriter who has worked predominantly in the horror genre.
Credits
Director: Yoshihiro Nishimura
Executive Producer: Toshiaki Sakamoto
Producer: Yudai Yamaguchi, Yukihiko Yamaguchi, Tomoharu Kusunoki
Screenwriter: Yoshihiro Nishimura, Sakichi Sato
Cinematographer: Keizo Suzuki
Editor: Yoshihiro Nishimura
Production Designer: Fumitaka Sasaki
Sound Designer: Ko Nakagawa
Music: Takashi Nakagawa
Principal Cast: Yoji Tanaka, Yurisa, Takumi Saito
Additional Credits: Special Makeup Effects: Yoshihiro Nishimura, VFX: Tuyoshi Kazuno, Stunt Coordinator: Makoto Sakaguchi, Lighting Director: Hiroshi Ota
Contact
Sales Agent
King Record Co., Ltd. & WTFilms