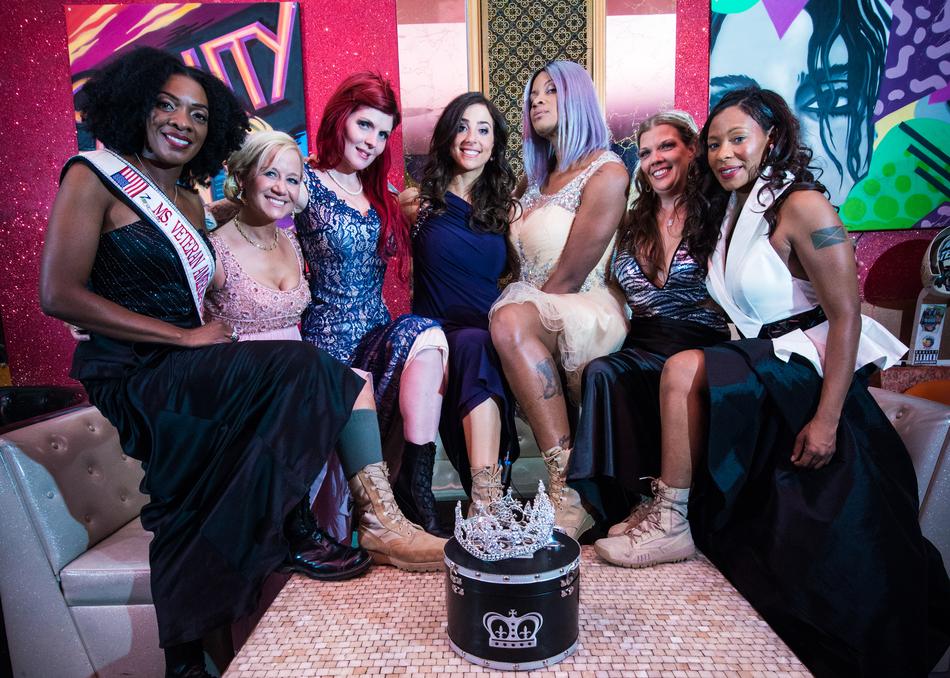 Having served their country in Iraq and Afghanistan, Nichole, Hope, Rachel and Andrea know that, for many, the war isn't over. They are concerned and want to do something for the 55,000 homeless women veterans, whose stories mirror their own. While struggling with PTSD, divorce, serious illness, and military sexual abuse, competing in Ms. Veteran America ignites an emotional roller coaster for the women. Their stories build through riveting drama to the grand finale of the Ms. Veteran America event itself as they transform before our eyes and recover lost parts of self and identity. Leaving us with a deepened understanding of the diverse women who join the military and what happens to them when they return from war.
Year:
2017
Premiere Status: World Premiere
Genre: Documentary
Screening Section: Documentary Feature Competition
Screening Category: Documentary Feature
Country: United States
Language: English
Runtime: 93 mins
Director Bio
Lysa is a successful independent film producer with such favorites as "Black Circle Boys," "Attention Shoppers," "Bug," "Mailman," and "Nobody's Perfect." "Nobody's Perfect" was awarded best short at HBO comedy film festival. Additionally, "Bug" was awarded best feature film by the Santa Barbara film festival. "Served Like A Girl" marks her directorial debut.
Credits
Director: Lysa Heslov
Executive Producer: Jason Delane Lee, Yvonne Huff Lee, Kym Gold, Marlon Young, Kari Wagner, Brenda Robinson
Producer: Lysa Heslov, Seth Gordon, Linda Perry
Screenwriter: Lysa Heslov, Tchavdar Georgiev
Cinematographer: Rita Baghdadi
Editor: Tchavdar Georgiev, Bridget Arnet, Monique Zavistovski
Music: Michael Levine, Linda Perry
Principal Cast: Sergeant Nichole Alred, Major Jas Boothe, Lieutenant Commander Rachel Engler, Master At Arms First Class Hope Garcia, Master Sergeant Denyse Gordon, Sergeant First Class Joanne Makay, Specialist Marissa Strock, Sergeant Andrea Waterbury, Ginny Blaxton
Additional Credits: Co-Producer: Jill Delaney, Co-Producer: Chay Carter, Consulting Editor: Doug Blush, Additional Editing: Kelley Dixon, Assistant Editor: Ludmil Kazakov, Assistant Editor: Hee-Jae Park
Contact
Sales Agent
Kevin Iwashina/ Abby Davis