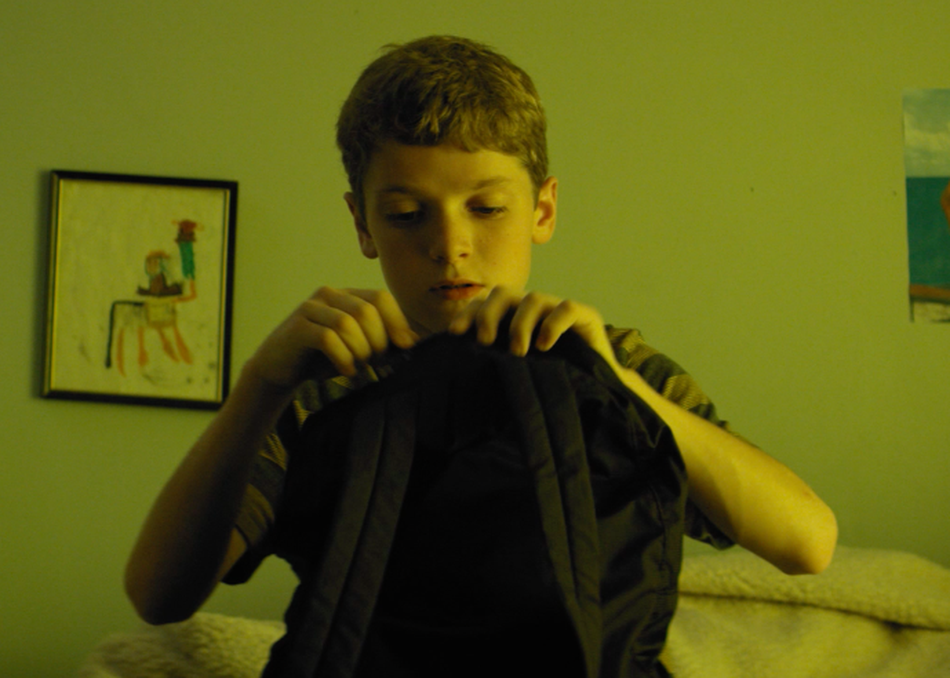 Kenny and Ray discuss their feelings about girls as they walk home after school. A fight begins when one calls the other out on lying about sexual experience, and a strange opportunity presents itself.
Year:
2016
Premiere Status: World Premiere
Genre: Horror
Screening Section: Midnight Shorts Competition
Screening Category: Narrative Short
Country: United States
Runtime: 4 mins
Director Bio
Sean U'Ren is an editor, writer, and film director from Wisconsin. He grew up on a farm and, through a series of misfortunate events when he was 19, served a year in county jail. Much later, he moved to Los Angeles where he edits commercials, writes for Flaunt magazine, and makes short films.
Credits
Director: Sean U'Ren
Executive Producer: Sean U'Ren
Producer: Oliver Fitzgerald
Screenwriter: Sean U'Ren
Cinematographer: Oliver Fitzgerald
Editor: Sean U'Ren
Production Designer: Sean U'Ren
Sound Designer: Brian Peyton
Music: Droid Bishop
Principal Cast: Talen McFarland, Cole Russo, Deanna Mustard, Ana Corbi
Additional Credits: VFX Artist: Andrew Marks, VFX Artist: Arnold Aldridge, Colorist: Jordan Branch, 2ns AC: Michael Lincoln, PA: Nat Ward, Michelle Faust, Hanna Stolarski