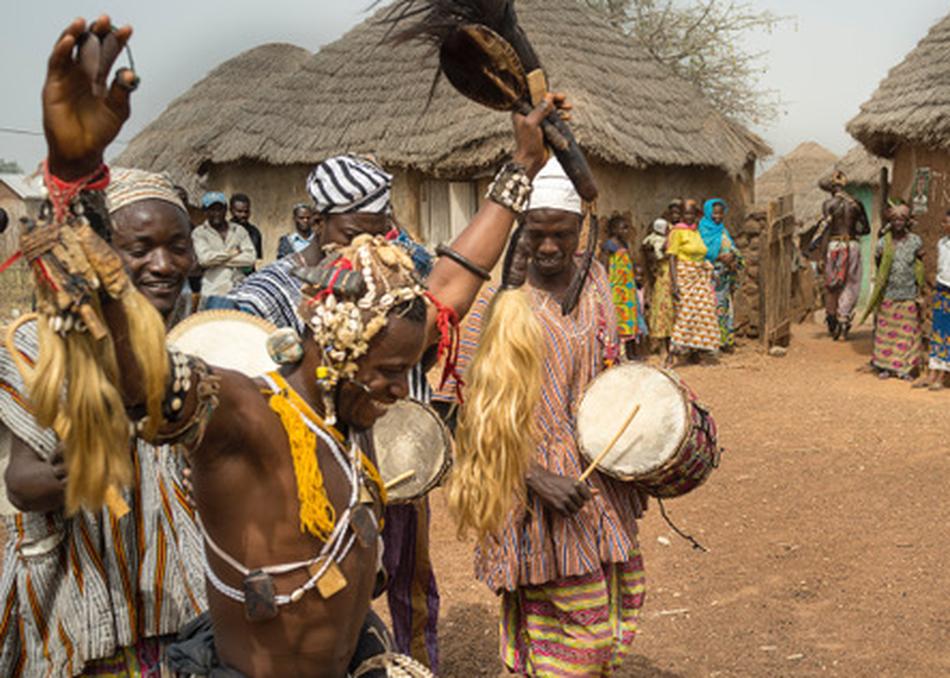 After taking a DNA test, Latin America's most decorated artist, Rene Perez, AKA Residente, embarks on a global adventure, to trace the footsteps of his ancestors and record his latest album.
The film reveals how he grew from struggling art student into the founder of Latin America's most influential rap group, Calle 13, and how he became one of Latin America's most outspoken critics of injustice and corruption. It then explores why he left Calle 13 at the peak of its success and why he embarked on a new project through Siberia, the Caucasus, China and West Africa, after mapping out his DNA. Music becomes the film's primary focus, framing each destination and informing every conversation.
Year:
2017
Premiere Status: World Premiere
Genre: Biography, Documentary, Music
Screening Section: 24 Beats Per Second
Screening Category: Documentary Feature
Country: Armenia, Burkina Faso, China, Georgia, Mongolia, Niger, Russian Federation, United States
Runtime: 90 mins
Director Bio
Residente is a Puerto Rican rapper writer, producer and founder of the alternative rap group, Calle 13. He has won 24 Latin Grammys, the most Grammys ever awarded to a Latin artist. In addition to his music, he is most recognized for his commitment to social justice and political activism. In 2015, he notably received the Nobel Peace Summit Award.
Credits
Director: René Pérez Joglar 
Executive Producer: Isaac Lee, Juan Rendon, Erick Douat, Jorge Ferradas
Producer: Marc de Beaufort
Cinematographer: Alexandra Posada
Editor: Rebecca Adorno
Music: Edgar Abraham, Jeff Peñalva
Additional Credits: Based on an concept by: René Pérez Joglar, Marc de Beaufort, Additional Field Producer: Kacho López, Additional Photography: Santiago Bennet, Cesar Berrios, Damien Rea, Alejandro Pedroza, Bruno Sorrentino, Local Producers: Vlad Aznaurov, Mimi Abe, Blay Asmah, Alexey Efimenko, Nona Giunashvili, Haji Hafiz, Artur Kuular, El-Muktar, Tristana Robles, Ofa Tovmas, Sofia Villamil, Xhang Xhao, Research: Marc de Beaufort, Gabriel Cabra Joglar, Soundtrack Music: Jeff Peñalva, Original Score: René Pérez Joglar