Mykki Blanco ft. Woodkid - 'High School Never Ends'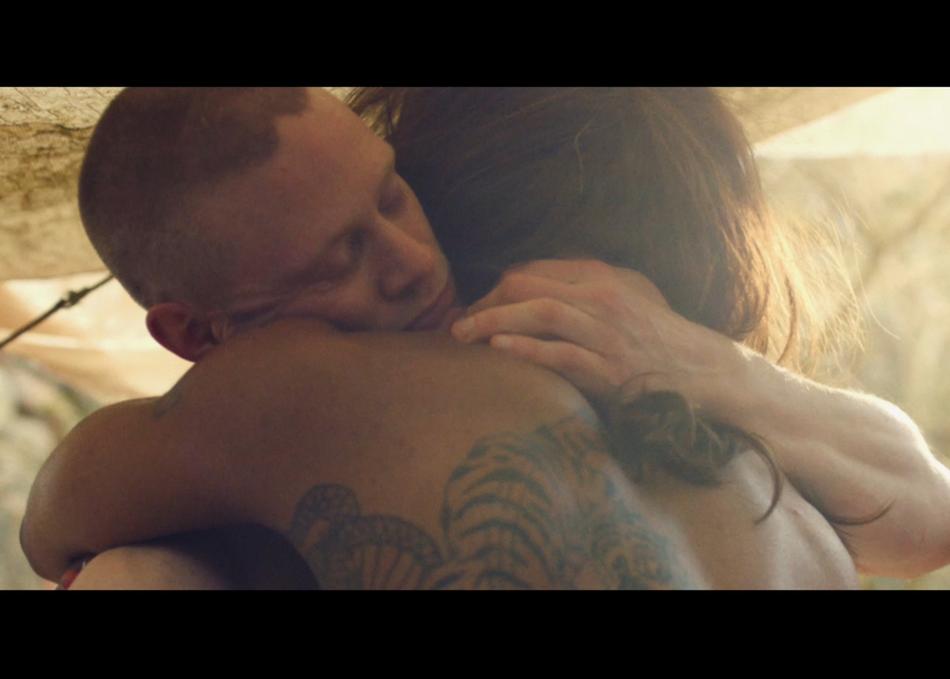 The video uses the Shakespearean tragedy "Rome and Juliet" as a frame for contemporary issues such as the refugee crisis, homophobia, and racism.

The clip is set in rural Germany and stars Blanco and Tobias Kagelind as secret lovers. The video jumps between scenes of their courtship, adult rendezvous and the forces keeping them apart. Kagelind's character comes from a group of skinheads and in one brutal scene they attack a Mercutio-esque friend of Blanco's character sparking a spiral of violence ending in tragedy.
Year:
2016
Genre: Drama
Screening Section: Music Video Competition
Screening Category: Music Video
Country: Germany
Language: Englisch & German
Runtime: 7 mins
Credits
Director: Matt Lambert
Executive Producer: Nils Schwemer, Matt Lambert, Joseph Patel, Robert Semmer
Producer: Jannis Birsner & Alexander Geppert
Screenwriter: Matt Lambert
Cinematographer: Martin Ruhe
Editor: Elena Lustig Bromund
Production Designer: Marie Patzer
Sound Designer: Dennis Beckmann
Music: Mykki Blanco & Woodkid
Principal Cast: Mykki Blanco , Tobias Kagelind, Emanuel Schiller, Negroma, Mac Folkes, Markus Bachmann, Lukas Berglund, Mabo Proksch, Nicolas Endlicher, Sarah Johnson & Jan Schekauski
Additional Credits: Costume Design: Larissa Bechtold, Hair Artist: Sarah Mathiasson, Make Up Artist: Jana Kalgajeva, SFX Make Up Artist: Julia Grieshaber, Telecine : Philipp Orgassa @ Arri Mitte, VFX: Bastian Schreitling @ Arri Mitte, Post Producer: Julia Dobler @ Arri Mitte, Gaffer: Richard Nitsche, Wigs: Marc Rieke, Behind the Scenes: Lukas Keuchel