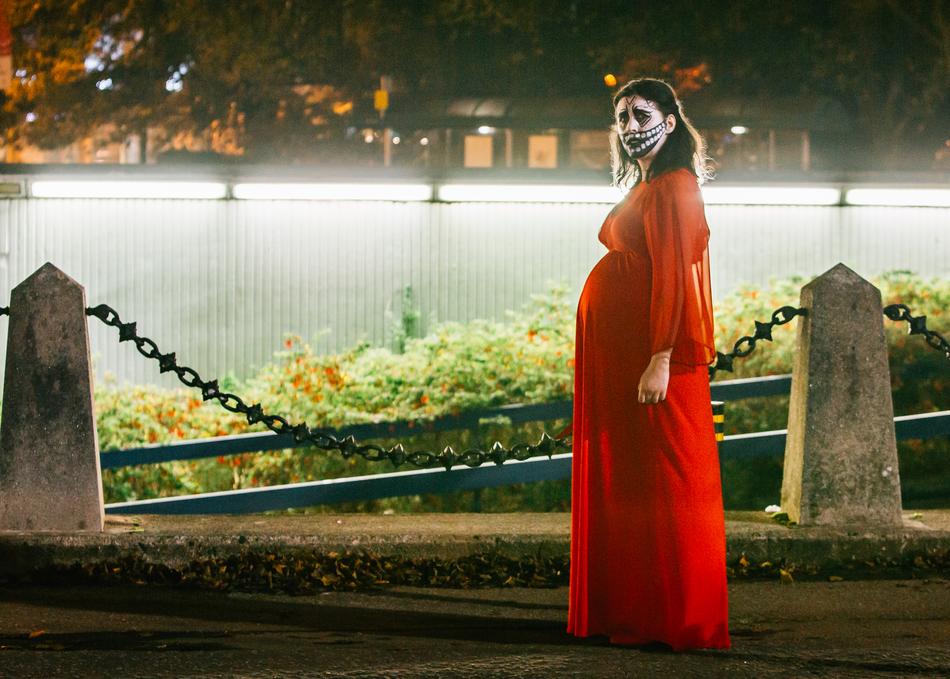 A pitch black, wryly British comedy from the mind of Alice Lowe, "Prevenge" follows Ruth, a pregnant woman on a killing spree that's as funny as it is vicious. It's her misanthropic unborn baby dictating Ruth's actions, holding society responsible for the absence of a father. The child speaks to Ruth from the womb, coaching her to lure and ultimately kill her unsuspecting victims. Struggling with her conscience, loneliness, and a strange strain of prepartum madness, Ruth must ultimately choose between redemption and destruction at the moment of motherhood. "Prevenge" marks the directorial debut from Lowe, who is a triple threat, writing, directing, and acting in the film during her own pregnancy.
Year:
2016
Genre: Comedy, Drama, Fantasy, Thriller
Screening Section: Festival Favorites
Screening Category: Narrative Feature
Country: United Kingdom
Language: English
Runtime: 88 mins
Director Bio
Known for her work as a UK television comedy actress, Alice made her move into film with her screenwriting debut ​"Sightseers," directed by Ben Wheatley, in which she also starred as the hapless Tina. After premiering at Cannes, ​"Sightseers​" went on to receive several accolades, including Empire's Best British Film.
Credits
Director: Alice Lowe
Executive Producer: Vaughan Sivell, Will Kane, Franki Goodwin, Mike Rattenbury, Mike Shirley, Andrew Thomas
Producer: Vaughan Sivell, Jennifer Handorf, Will Kane
Screenwriter: Alice Lowe
Cinematographer: Ryan Eddleston
Editor: Matteo Bini
Production Designer: Blair Barnette
Sound Designer: Martin Pavey
Music: Toydrum: Pablo Clements, James Griffith
Principal Cast: Alice Lowe, Dan Renton Skinner, Jo Hartley, Tom Davis, Leila Hoffman, Kate Dickie, Kayvan Novak, Mike Wozniak, Tom Meeten, Gemma Whelan