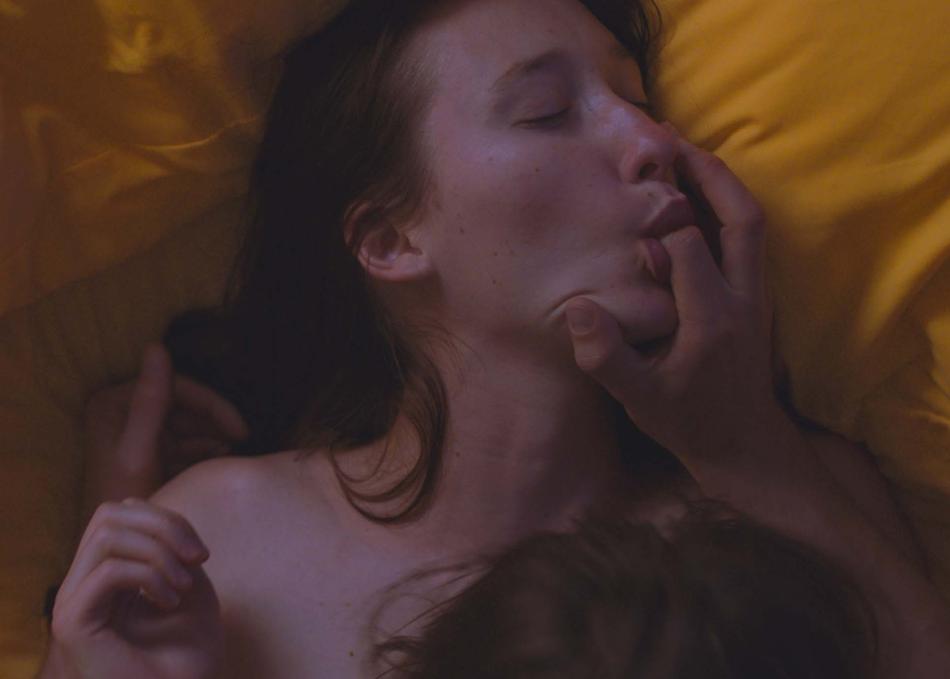 "Rubber Heart" is about a first time sexual encounter between a man and a woman who don't know each other well. After unveiling her new, full pubic hair Anna is met with an odd response, leaving her feeling distant and unsettled. This story explores arrhythmic body language, ownership of the physical form and resistance. This character is at odds with the concept of vulnerability; a woman struggling for connection despite her independence.
Year:
2016
Genre: Comedy, Drama
Screening Section: Narrative Shorts Competition
Screening Category: Narrative Short
Country: United States
Language: English
Runtime: 8 mins
Director Bio
Lizzy Sanford is a writer, director and producer. After two years working in the film industry, her award winning short films have premiered at Sundance, SXSW and Cannes. She studied intellectual property and music at NYU, then moved to Los Angeles where she currently and happily resides. Lizzy is vegan for climate change.
Credits
Director: Lizzy Sanford
Executive Producer: Lizzy Sanford
Producer: Traci Carlson
Screenwriter: Lizzy Sanford, Anna Cordell
Cinematographer: Eli Born
Editor: Lizzy Sanford
Production Designer: Evan Schafer
Sound Designer: Colin Alexander
Principal Cast: Anna Cordell, Kevin Phillips
Additional Credits: AC: Nikita Carpenter, Gaffer: Jordan Bell