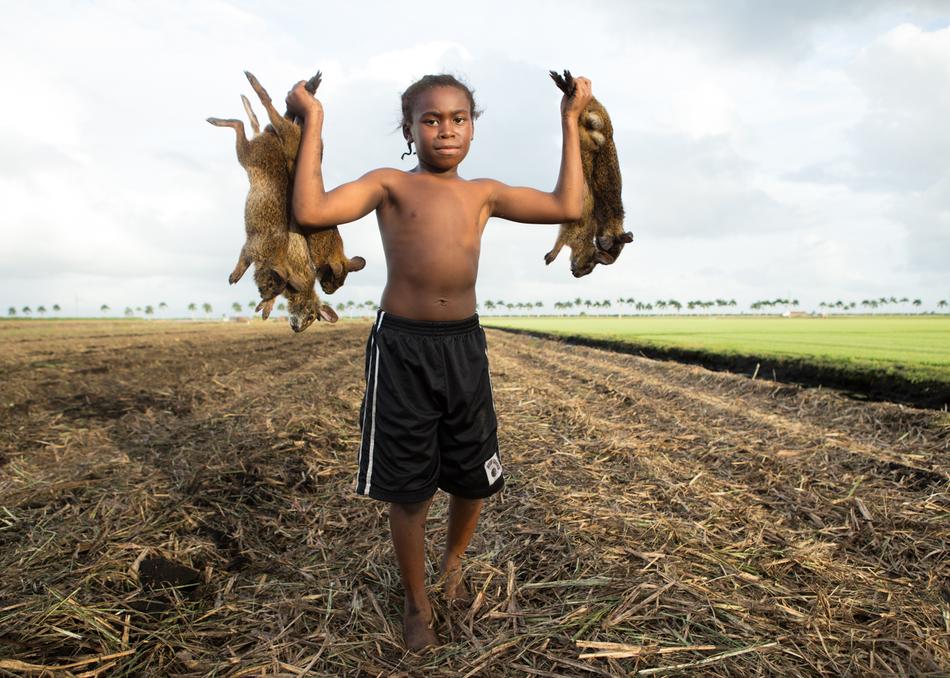 In the Florida Everglades rabbit hunting is considered a rite of passage for young men. "The Rabbit Hunt" follows seventeen year old Chris and his family as they hunt in the fields of the largest industrial sugar farms in the US. Rabbit hunting has long been a rite of passage for young men growing-up in the rural farming communities of central Florida. As much for sport and bragging rights as food and income, the rabbit hunt is a place boys learn to catch, process, market and sell the day's catch. We enter the rabbit hunt on Sunday morning with seventeen year old Chris who along with his mother, three brothers and two sisters all work to put food on the table.
Year:
2017
Genre: Documentary
Screening Section: Texas Shorts Competition
Screening Category: Documentary Short
Country: United States
Language: English
Runtime: 12 mins
Director Bio
Patrick Bresnan is a visual artist and filmmaker. He received his formal education working for notable Mission School artists Clare Rojas and Barry McGee. His short "The Send-Off" premiered at Sundance '16 and received awards at SXSW, SFIFF, and AFI. He holds a masters degree in Sustainability from the University of Texas at Austin.
Credits
Director: Patrick Bresnan
Executive Producer: Beth Earl
Producer: Ivete Lucas, Maida Brankman
Screenwriter: Ivete Lucas
Cinematographer: Patrick Bresnan
Editor: Ivete Lucas
Sound Designer: Eric Friend