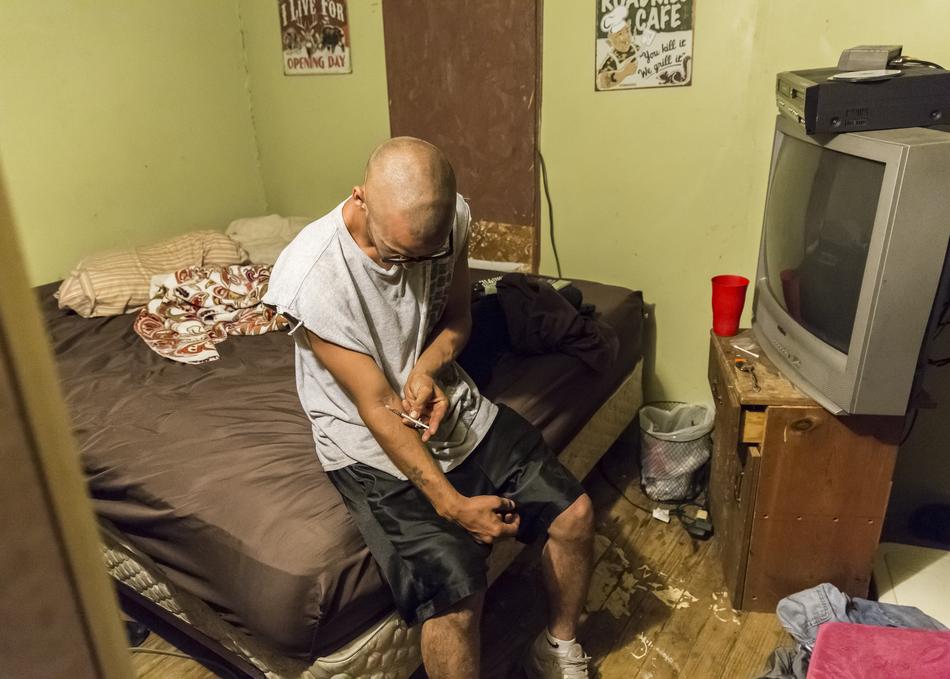 With unparalleled access on both sides of the law, "METH STORM: Arkansas USA" is a thrilling non-fiction cops and robbers drama told from inside the war on drugs. Gone are the days of the homegrown American Meth lab, now 90% of the drug comes over the border cheaper, from Mexico. "METH STORM" tells the story of drug enforcement agents struggling to stop Cartels from flooding the US with a super potent form of meth called ICE; and the poor, rural users and dealers caught in between them. In an ironic twist on the relationship between two countries, an agent trying to turn a drug dealer pleads, "you are living in slop, the Mexicans are making so much money, they are living like kings."
Year:
2017
Premiere Status: World Premiere
Genre: Documentary
Screening Section: Documentary Spotlight
Screening Category: Documentary Feature
Country: United States
Runtime: 96 mins
Brent Renaud, Craig Renaud
Director Bio
The Peabody Award winning Renaud Brothers have spent the last decade telling human centered verité stories in the World's hot spots. Some of their film and news projects have covered the wars in Iraq and Afghanistan, the earthquake in Haiti, gun violence in Chicago, the political turmoil in Egypt, and drug wars in Mexico and Honduras.
Credits
Director: Brent Renaud, Craig Renaud
Executive Producer: Sheila Nevins
Producer: Brent Renaud, Craig Renaud
Cinematographer: Brent Renaud, Craig Renaud
Editor: Brent Renaud, Craig Renaud
Additional Credits: Senior Producer: Sara Bernstein , Camera, Editors: Stephen Bailey, Amman Abbasi, Additional Editing: Jessie Green, Additional Camera: Cole Lansden, Associate Producer: Stephen Bailey, Original Music: Amman Abbasi