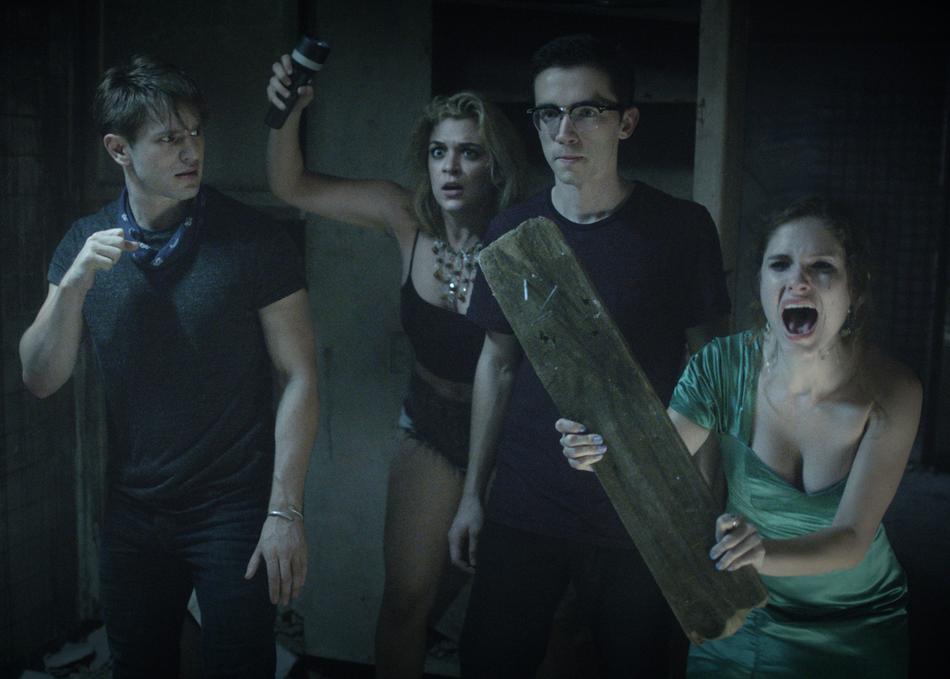 When Lucy's prom night falls apart, she finds herself jumping into a hearse headed for a psychedelic party in the woods. Looking for a thrill, the party wanders deeper into the forest, to a haunted prison work farm. A secret wish and a summoning of the dead sends the group on a mind-bending trip that may be a dangerous trap.
Director
Credits
Director: Karen Skloss
Executive Producer: Louis Black, Sandy K. Boone, Nicolas Gonda, Morgan Coy
Producer: David Hartstein
Screenwriter: Karen Skloss, Jay Tonne Jr., Jasmine Skloss Harrison
Cinematographer: Matthias Grunsky, bvk
Editor: Mike Saenz, Spencer Parsons
Production Designer: Nazanin Shirazi
Sound Designer: Eric Friend
Music: Graham Reynolds + The Black Angels
Principal Cast: Olivia Applegate, Louis Hunter, Dora Madison, Liam Aiken, Katie Folger, Michael Eric Reid, Will Brittain, Mackenzie Astin, Josephine McAdam, Christina Parrish
Additional Credits: Co-Producer: Jason Wehling, Arts+Labor, Casting: Vicky Boone, Emily Schweber C.S.A., Sound Design: Eric Friend, Co-Writer: Karen Skloss, Jay Tonne Jr.
Primary Entry: Platinum Badge, Film Badge
Secondary Entry: Music Badge, Interactive Badge, Film Festival Wristband
---
Year:
2017
Premiere Status: World Premiere
Genre: Thriller
Country: United States
Language: English
Runtime: 74 mins