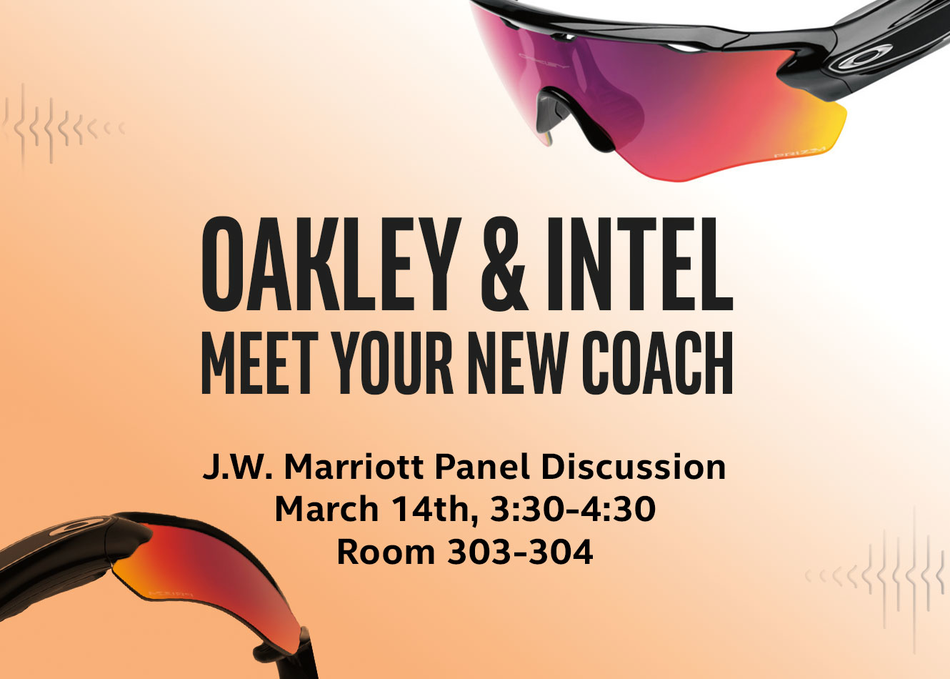 Athlete: "OK, Radar. What's my workout plan for today?"
Oakley Radar Pace: "We're biking for 20 miles, climbing 1,800 feet."

The future of coaching is in your ear.

From bio-metric data collection to voice-enabled interfaces, wearable tech is changing the world of coaching and enabling any athlete, from amateurs to the pros, to take their performance to the next level. But designing a wearable that is high-performance, durable and technically functional is a challenge, one Oakley and Intel were uniquely positioned to tackle in developing the Radar Pace.
Join this panel to learn about the design challenges Oakley and Intel faced in delivering this groundbreaking smart eyewear device.
Primary Entry: Platinum Badge, Interactive Badge
Secondary Entry: Music Badge, Artist Wristband, Film Badge