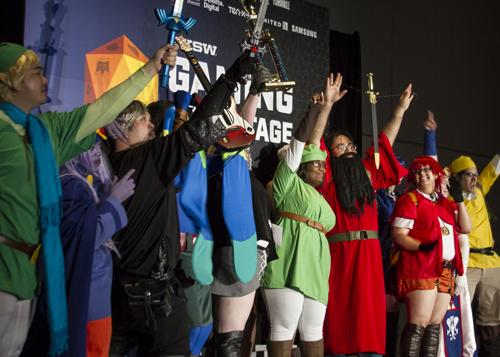 Join in on the largest cosplay event in SXSW history with the SXSW Gaming Opening Party fand Cosplay Contest, hosted by KittyPlays and featuring special performances by the world's most popular video game metal band, Powerglove, and video game jockey Tough Coded: Live.
With a night that's sure to be full of inflatable swords, special effects, metal, and the best cosplay from around the world, you won't want to miss out on this key night of SXSW.
Available to SXSW Gaming wristbands and SXSW badges, take to the stage by signing up to compete in the Cosplay Contest.
If qualified as a contestant for the SXSW Gaming Cosplay Contest, you will be eligible to receive a free Thursday Gaming wristband!
Primary Entry: Music Badge, Platinum Badge, Film Badge, Interactive Badge, Gaming Wristband