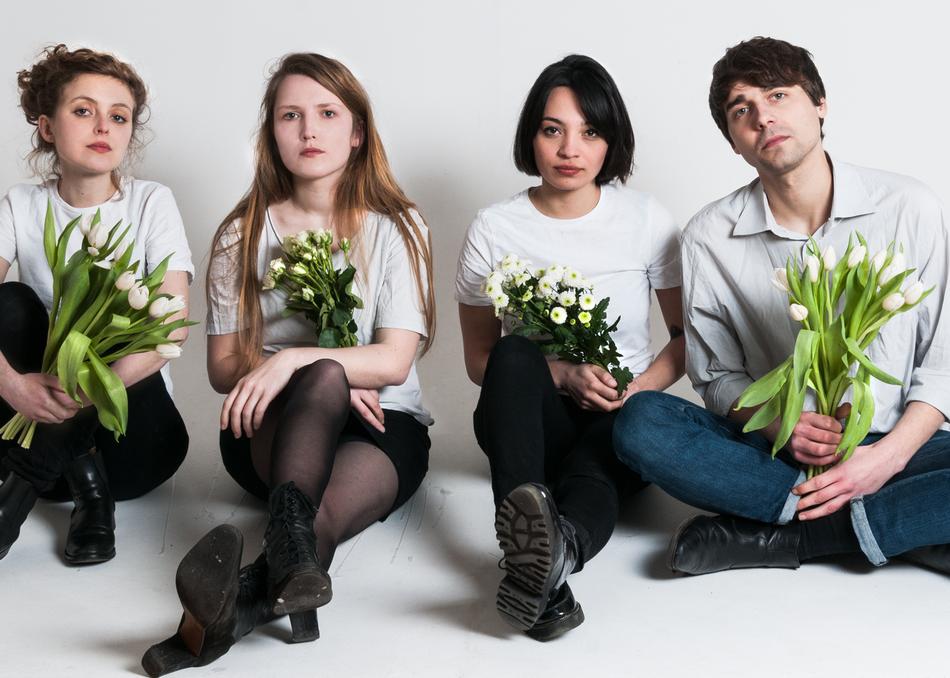 credit: Malte H M Spindler
The songs of this Hamburg-based band named Die Heiterkeit (The Cheerfulness) are not exactly cheerful. But this change of meaning reflects the programme of the slowcore pop band around singer Stella Sommer. Their songs are counterdrafts to exurberant happy-go-lucky songs. Die Heiterkeit want to be gloomy. Their music is brittle and doesn't try to chum up, but this fact makes this quartet so unique. 2016 the double album "Pop & Tod I+II" (Pop + Death I+II) has been released. It's their third album after their debut in 2013.
The 20 new songs have been recorded with nonchalant minimalism and were produced by Moses Schneider. They seem as if made from one piece. "You can read this album like a novel, probably it's a concept album, because everything intertwines and evolves. Most certainly, there hasn't been anything like it, not with this attitude in german language and it's exactly, what we need right now", says the author Tino Hanekamp about "Pop & Tod I+II". The importance of Die Heiterkeit can't be described more aptly.
Primary Entry: Music Badge, Platinum Badge
Secondary Entry: Music Festival Wristband, Artist Wristband, Film Badge, Interactive Badge
From: Hamburg, GERMANY