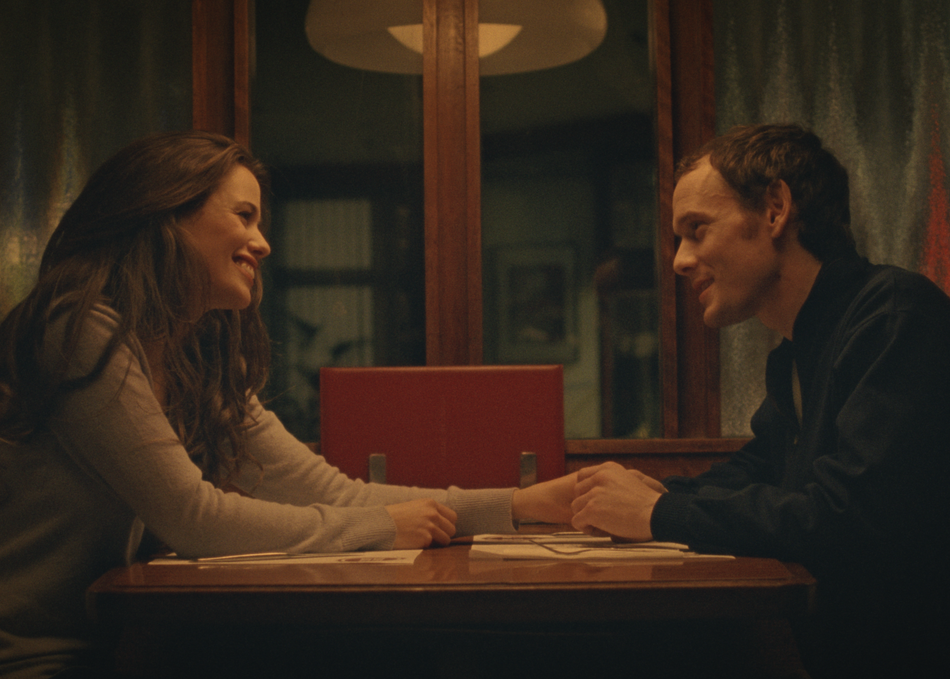 credit: Double Play Films
Jake and Mati are two outsiders in the northerly Portuguese city of Porto who once experienced a brief but intimate connection. He's an American loner exiled from his family; she's a French student abroad with her professor lover. One day they see each other from a distance at an archeological site and then again at a train station and a café, where Jake works up the courage to speak to Mati for the first time, and they embark on a night of carefree intimacy. This experience is looked at years later using fragments from Mati and Jake's lives apart, both of them still haunted by the powerful moments they shared. *Screening on 35mm!
Year:
2016
Premiere Status: North American Premiere
Genre: Drama
Screening Section: Visions
Screening Category: Narrative Feature
Country: France, Poland, Portugal, United States
Language: English, Portuguese and French with English Subtitles
Runtime: 76 mins
Director Bio
Gabe Klinger is an award-winning filmmaker, film studies professor, and author. His acclaimed documentary "Double Play: James Benning and Richard Linklater" (2013) won a Lion for Best Documentary in Venice and screened at over 100 leading events and venues worldwide including SXSW, Rotterdam, CPH:DOX, TIFF Bell Lightbox, and the IFC Center.
Credits
Director: Gabe Klinger
Executive Producer: Jim Jarmusch, Stephen T. Skoly
Producer: Rodrigo Areias, Sonia Buchman, Gabe Klinger, Nicolas R. de la Mothe, Todd Remis, Julie R. Snyder
Screenwriter: Larry Gross, Gabe Klinger
Cinematographer: Wyatt Garfield
Editor: Gabe Klinger, Géraldine Mangenot
Production Designer: Ricardo Preto
Sound Designer: Drew Weir, Pedro Ribeiro, Pedro Marinho, Vasco Carvalho
Principal Cast: Anton Yelchin, Lucie Lucas, Françoise Lebrun, Paulo Calatré
Primary Entry: Platinum Badge, Film Badge
Secondary Entry: Music Badge, Interactive Badge, Film Festival Wristband