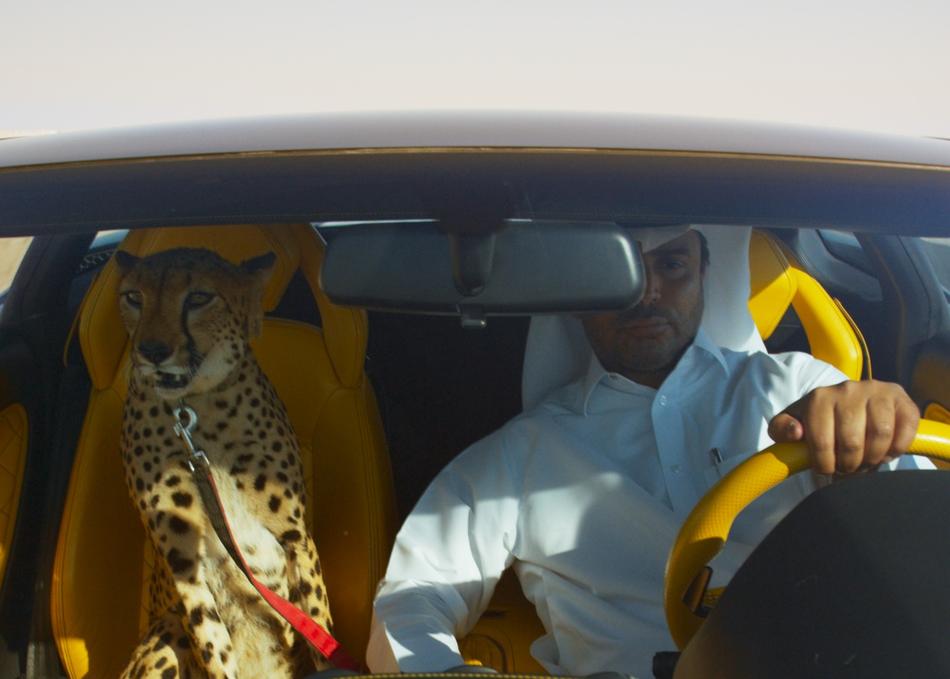 Falconry has a history that stretches back over 40 centuries. In the West it was a prevailing passion of the medieval aristocracy, but its prestige continues undiminished in contemporary Arab culture. Three years of observing this form of hunting in the field have made it possible to capture the spirit of a tradition that today allows its practitioners to keep a close rapport with the desert, despite their predominantly urban lifestyle. In the glaring light of an empty landscape, following flight lines and lures, the film recounts a strange kind of "desert weekend", in which technological and anthropological microcosms hang in the air, drifting on the irreversible currents of images.
Year:
2016
Premiere Status: North American Premiere
Genre: Documentary
Screening Section: Global
Screening Category: Documentary Feature
Country: France, Italy
Language: Arabic with English Subtitles
Runtime: 70 mins
Director Bio
Yuri Ancarani is an Italian visual artist. His work has been acknowledged both in the realms of cinema and of contemporary art. His works have been shown in more than a hundred international festivals including Locarno, Venice and Toronto and important museums like Centre Pompidou, 55 Biennale di Venezia, R. Solomon Guggenheim Museum.
Credits
Director: Yuri Ancarani
Executive Producer: Abir Haschem, Mo Haschem, Sébastien Andrès, Olivier Burlet, Marco Alessi
Producer: Christophe Gougeon, Fabrizio Polpettini, Pierre Malachin, Tommaso Bertani
Screenwriter: Yuri Ancarani
Cinematographer: Yuri Ancarani, Luca Nervegna, Jonathan Ricquebourg
Editor: Yuri Ancarani
Sound Designer: Mirco Mencacci
Music: Lorenzo Senni, Francesco Fantini
Principal Cast: Khaled Al-Kaja, Nasser Al-Kaabi, Soul Riders Qatar, Khaled Al-Hammadi, Osama Yacoub, Rachid Mesfer Hamad Al-Shahwani Al-Hajri, Hadi Ghedir Al-Hajri, Hamad Saoud Al-Shahwani Al-Hajri, Jaber Ghanem Ali Al-Fayed Al-Hajri, Abdullah Ali Al-Yafei, Nawaf Abdullah Rachid Al-Noaimy
Contact
Sales Agent
Manuela Buono - Slingshot Films
Primary Entry: Platinum Badge, Film Badge
Secondary Entry: Music Badge, Interactive Badge, Film Festival Wristband