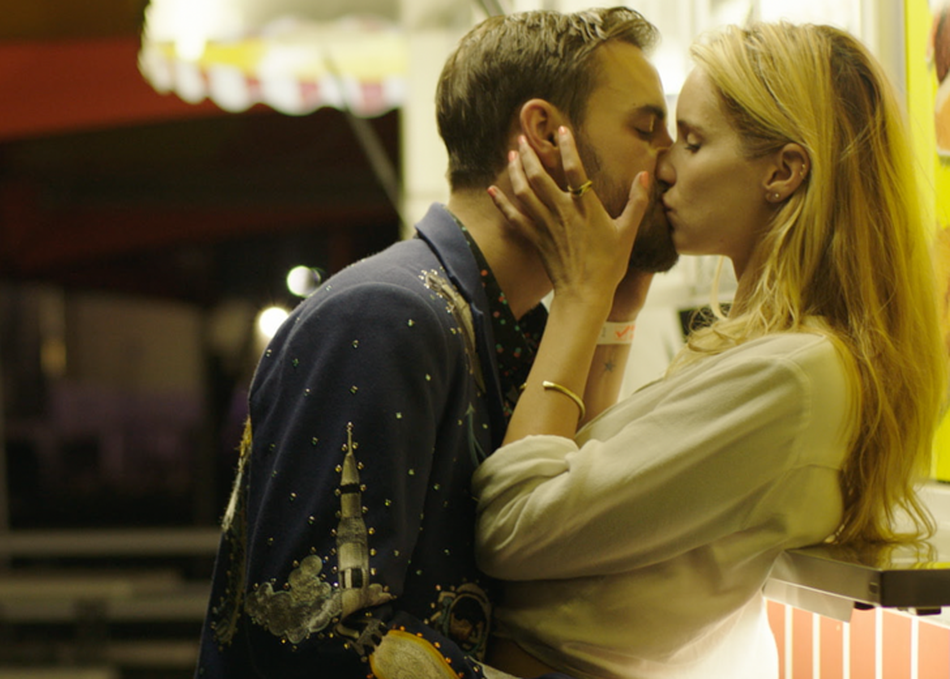 On a slow day, Matt and Dalton decide to go to the beach.
---
A young woman reluctantly meets with her estranged father only to discover the truth about the events of the wild 70's summer that drove them apart.
---
Flap flap flap flap flap. A large bird and a small boy cohabit in an unhappy relationship, trapped by four walls and a mutual codependency. The delicate balance of their relationship is cracked by an egg-citing new arrival.
---
In this meditative "anti-road trip", Lucia travels from Odessa to El Paso, Texas to get an abortion, only to find that she has to wait the state-mandated, twenty-four hours before she can have the procedure. With nowhere to go, she spends the night in a town she doesn't know awaiting her fate.
"Lucia, Before and After" won the Jury Prize for US Fiction at Sundance Film Festival and was made in conjuction with Refinery29's Shatterbox Anthology grant.
---
When a young girl visits her mother, whom she gets to see very rarely, she is fascinated by watching her get dressed and put on makeup. She uses this interest as an attempt to get closer to her mother but soon discovers why this is an impossible feat.
---
The moment you fall in love and the moment it falls apart. Life is ephemeral, but we are lucky it happens at all.
---
In the Florida Everglades rabbit hunting is considered a rite of passage for young men. "The Rabbit Hunt" follows seventeen year old Chris and his family as they hunt in the fields of the largest industrial sugar farms in the US. Rabbit hunting has long been a rite of passage for young men growing-up in the rural farming communities of central Florida. As much for sport and bragging rights as food and income, the rabbit hunt is a place boys learn to catch, process, market and sell the day's catch. We enter the rabbit hunt on Sunday morning with seventeen year old Chris who along with his mother, three brothers and two sisters all work to put food on the table.
---
An exploration on the way fear shapes the contour of spaces, "The Wait" portrays at once the straits of immigrant life and the haunting soundscape of reprieve.
---
Primary Entry: Platinum Badge, Film Badge
Secondary Entry: Music Badge, Interactive Badge, Film Festival Wristband
Year:
2017
Genre: Comedy
Country: United States
Runtime: 96 mins