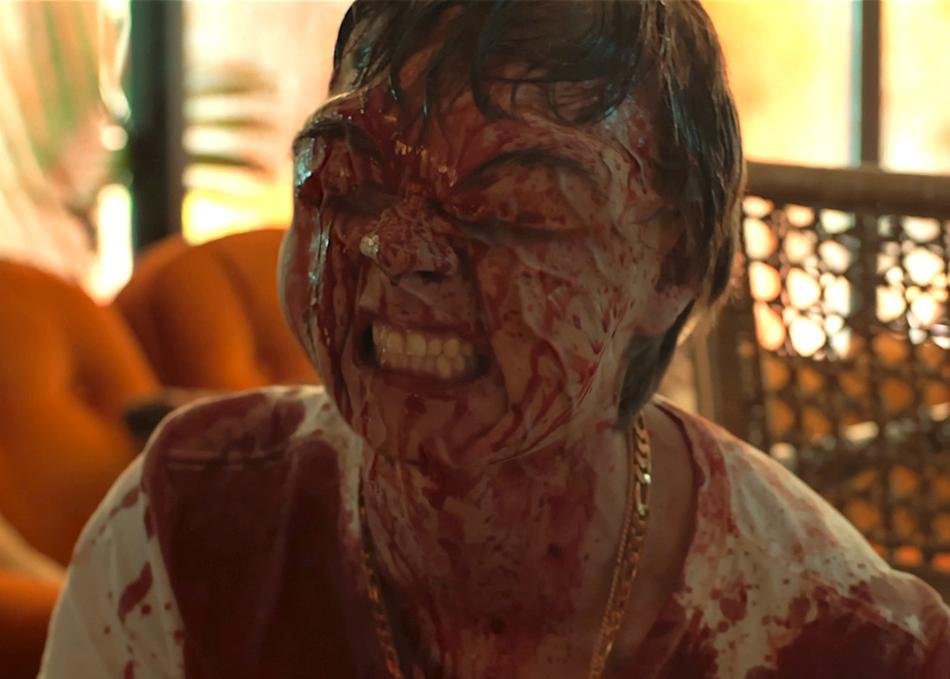 Kill or be killed is the golden rule of the Game of Death, which sucks for seven decent-looking young friends who decide to play one sunny day. They quickly and gruesomely realize that if they don't murder people, their heads will literally explode. Hence, they go on a killing spree, taking the lives of anyone they meet in their middle-of-nowhere town. The killer-instinct in each of them bubbles to the surface as their search for victims unravels into chaos. Divided, terrified and confronted with their own mortality, their drive to survive blurs with their desire to win the game. Will they turn on each other? "Jumanji" meets "Natural Born Killers"... The Game of Death will blow your mind.
Year:
2017
Premiere Status: World Premiere
Genre: Horror
Screening Section: Midnighters
Screening Category: Narrative Feature
Country: Canada, France
Language: English
Runtime: 73 mins
Sebastien Landry, Laurence "Baz" Morais
Director Bio
Laurence "Baz" Morais and Sebastien Landry have been working as partners for years. They are prolific, award-winning Montreal-based directors and artists behind some of the most striking commercials, web experiences, series and music videos coming out of Quebec and beyond. This is Sebastien's second feature, but their first feature as a team.
Credits
Director: Sebastien Landry, Laurence "Baz" Morais
Executive Producer: Blackpills, Mathias Bernard, Pierre-Alexandre Bouchard, Antoine Disle, Benoit Beaulieu, Jean-Yves Martel
Producer: Philip Kalin-Hajdu, Pierre-Alexandre Bouchard, Mathias Bernard
Screenwriter: Laurence "Baz" Morais, Sebastien Landry, Edouard Bond, Adapted by Philip Kalin-Hajdu
Cinematographer: SPG
Editor: Olivier "OG" Guillemette
Production Designer: Susan MacQuarrie
Sound Designer: Matt Sherman
Music: Julien Mineau
Principal Cast: Sam Earle, Victoria Diamond, Emelia Hellman, Catherine Saindon, Nick Serino, Erniel Baez D., Thomas Vallieres, Jane Hackett
Additional Credits: Production Manager: Carole Mondello, Makeup FX: Remy Couture, Special FX: Blood Brothers, Visual FX: Alchemy 24, Sound Recordist: Maxime Dumesnil
Contact
Sales Agent
Marc de Brebisson
Primary Entry: Platinum Badge, Film Badge
Secondary Entry: Music Badge, Interactive Badge, Film Festival Wristband