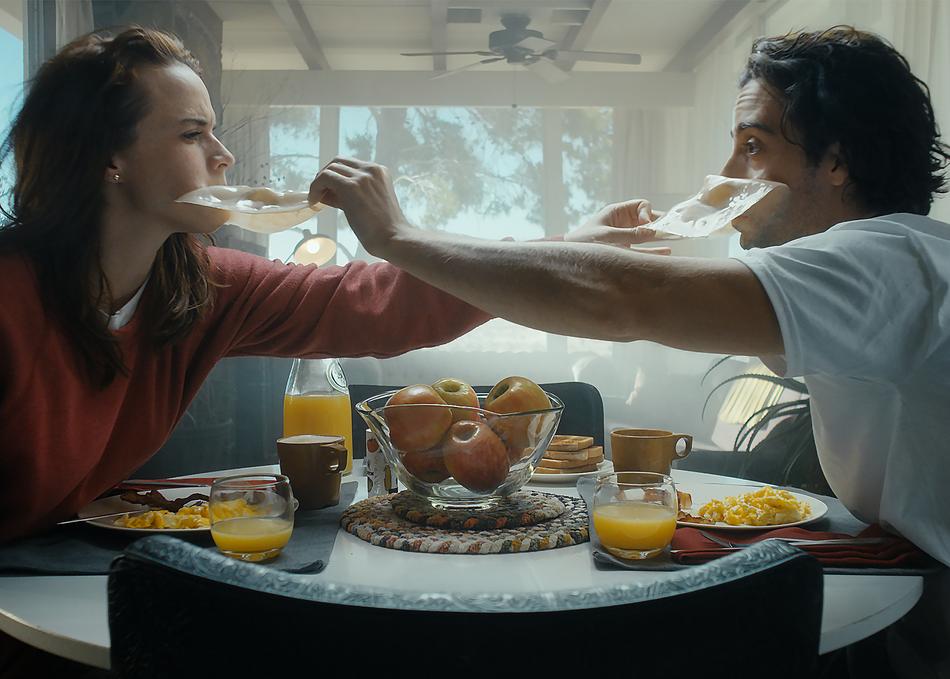 At an age when everyone around them is settling down and finding love, Beck and Liam are self proclaimed loners, emotionally hibernating through adulthood. After bonding over their mutual disinterest in relationships, they decide to go away together on a "friend" trip. And that's when things get weird. Really, really weird.
Year:
2017
Premiere Status: World Premiere
Genre: Comedy
Screening Section: Visions
Screening Category: Narrative Feature
Country: United States
Runtime: 89 mins
Renée Felice Smith, C.A. Gabriel
Director Bio
Renée Felice Smith and C.A. Gabriel are writing/directing/life partners who met at their 6th grade class election. Smith is a series regular on CBS' hit, "NCIS: Los Angeles." Gabriel is a composer for film, television and theater. Unable to sit still, they began creating work together as an outlet for their own unique voices and brand of weird.
Credits
Director: Renée Felice Smith, C.A. Gabriel
Executive Producer: Renée Felice Smith, C.A. Gabriel
Producer: Rachel Kiri Walker, Renée Felice Smith, C.A. Gabriel
Screenwriter: C.A. Gabriel, Renée Felice Smith, Dana Scanlon
Cinematographer: Damian Horan
Editor: Eric Wilson
Production Designer: Steven Manganaro
Sound Designer: Cary Stacy
Music: C.A. Gabriel
Principal Cast: Renée Felice Smith, Matt Bush, Eric Christian Olsen, Linda Hunt, Nelson Franklin, Brandon Kyle Goodman, Sally Struthers, Georgia Mischak, Owain Rhys Davies
Additional Credits: Co-Producer/Post Production Supervisor: Christopher J. Molnar, Associate Producer/Assistant Editor: Joshua Wilmott, Associate Producer/Script Supervisor: Rob Herring, Wardrobe: Colby Cecca, Hairstylist: Karen M. Smith, Make-up: Stephanie Ruiz de Chavez, Gaffer: Jeffrey Peters, 1st AD: Blake Brewer, 1st AC: Keith Jones, 2nd AC: Brian Townsend
Contact
Sales Agent
UTA, Hailey Wierengo
Primary Entry: Platinum Badge, Film Badge
Secondary Entry: Music Badge, Interactive Badge, Film Festival Wristband