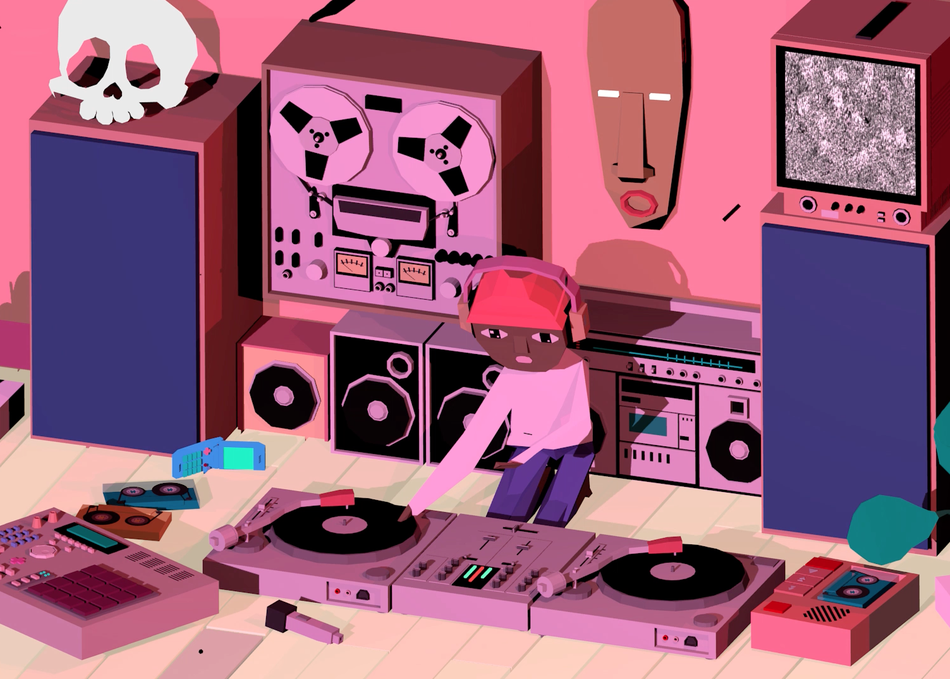 Birdlime is the name for a sticky substance, usually made from holly bark or mistletoe, which is spread on branches to trap wild birds intended for export or trade. The film observes one bird who barely manages to escape this industry, yet remains trapped in a cage and surrounded by unfamiliar sounds and un-birdlike creatures.
---
Bloop, the little pink buddy that everyone loves. She's so excited for her birthday. As her friends plan a party, a dark shadowy figure looms over everything. This is gonna be some day.
---
Catherine is a young girl who loves pets.
Maybe even a bit too much...
Catherine is completely smitten with her cat, they do everything together. Her cat is there for her, and comforts Catherine when she is bullied. Growing up, Catherine lives alone with her cat. Having her cat close to her is what makes her happy. Across the street lives Dwight. He tries everything to be part of her life.
Will Catherine ever notice him?
---
The surreal film is set in a dream experienced by a boxer within a video game who gets knocked unconscious during one of the rounds.
---
This woman can't stop growing fingers.
---
A mother calls for technical assistance with her computer while our hero is busy at work.
---
When a toy stealing bully ruins recess for a playground full of kids, only one thing stands in his way: the "Lost and Found" box.
---
A young girl spends the evening alone at home. She decides to have some sweet solo pleasure session, but not everything goes according to plan.
---
Oscar and his best friend, Hedgehog, just got dropped off at Summer Camp. Once all the parents leave the island, all of the strangeness lurking beneath the surface starts to come out. Aliens exist, horses become unicorns and there are monsters under the bed.
---
Some things can only be understood with maturity. New light is shed on childhood cultural misunderstandings when a Chinese mother and her British born daughter speak as adults for the first time.
---
"Wednesday with Goddard" is an animated short film by Nicolas Ménard. It was commissioned by Channel 4's Random Acts, and is part of the Late Night Work Club's latest anthology. It tells the surreal story of Eugene, an introspective man who suddenly finds himself wanting to find God. The visual style combines elegant pencil drawings by Manshen Lo with digital 2D animation. It was produced at Nexus Studios, in London, and features music and sound by David Kamp.
---
Primary Entry: Platinum Badge, Film Badge
Secondary Entry: Music Badge, Interactive Badge, Film Festival Wristband
Year:
2017
Genre: Animated
Country: United States
Runtime: 81 mins