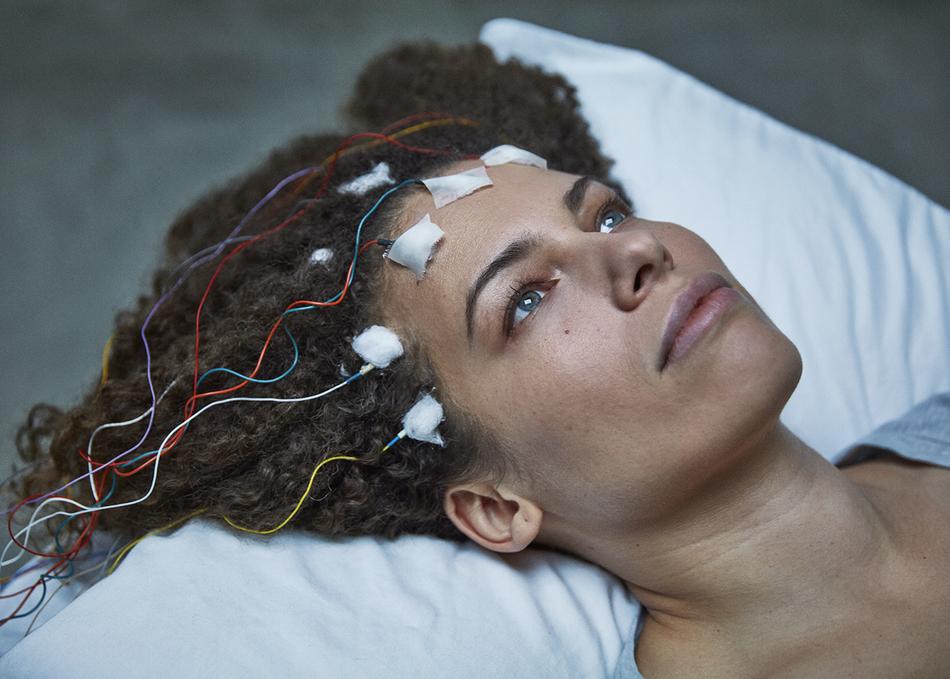 Jennifer Brea is a Harvard PhD student about to marry the love of her life when she's struck down by a fever that leaves her bedridden. When doctors tell her it's "all in her head," she goes online and finds a hidden world of millions confined to their homes and bedrooms by ME, commonly called chronic fatigue syndrome.
Unrest is a first-person story of resilience in the face of life-altering loss, exploring how we treat people with illnesses we don't yet understand — how confronting the fragility of life teaches us its value and, ultimately, how we all have the need to find community and connection.
Year:
2017
Genre: Documentary
Screening Section: Festival Favorites
Screening Category: Documentary Feature
Country: United States
Runtime: 97 mins
Director Bio
Jennifer Brea is a filmmaker based in Los Angeles. She has an AB from Princeton University and was a PhD student at Harvard until sudden illness left her bedridden. In the aftermath, she rediscovered her first love, film. She's a Sundance Institute Fellow and has been supported by Sundance's Documentary Edit and Story Lab. Unrest is her film debut.
Credits
Director: Jennifer Brea
Executive Producer: Deborah Hoffmann
Producer: Jennifer Brea, Lindsey Dryden, Patricia E. Gillespie, Alysa Nahmias
Cinematographer: Sam Heesen, Christian Laursen
Editor: Kim Roberts, Emiliano Battista
Sound Designer: James LeBrecht
Music: Bear McCreary
Additional Credits: Executive Producer: Ruth Ann Harnisch, Executive Producer: Regina K. Scully, Executive Producer: Ian Darling, Executive Producer: Dan Cogan, Executive Producer: Lisa Gunn, Executive Producer: Lynda Weinman, Executive Producer: Donna Fairman Wilson, Co-Producer: Anne Troldtoft Hjorth
Contact
Sales Agent
Preferred Content and Submarine
Primary Entry: Platinum Badge, Film Badge
Secondary Entry: Music Badge, Interactive Badge, Film Festival Wristband