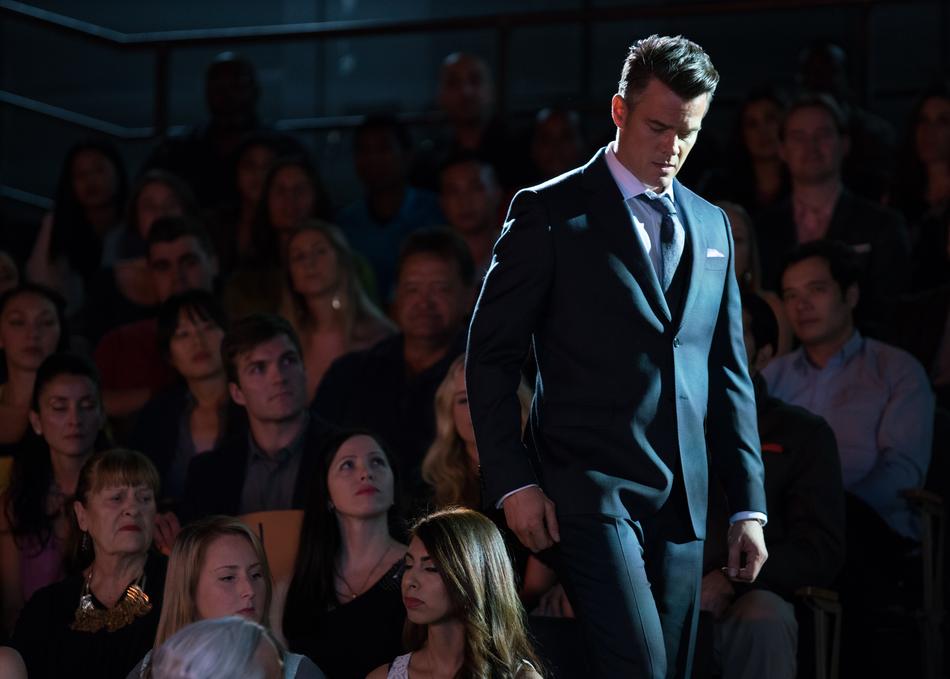 Today's audience has become infatuated with watching others degrade themselves on national television. They crave a wild argument, a bloody fight, or a publicized scandal. It has become the ultimate source of entertainment. But when the boundaries seem like they can't be pushed any further, game-show host Adam Rogers steps in to break down the wall by hosting a new game show where contestants end their lives for a chance to win money. Adam will only be satisfied if his reality show is number one in the ratings, and he'll stop at nothing to make sure he gets there, even if it means letting go of his humanity.
Year:
2016
Premiere Status: World Premiere
Genre: Drama
Screening Section: Narrative Spotlight
Screening Category: Narrative Feature
Country: United States
Runtime: 104 mins
Director Bio
Giancarlo Esposito is a celebrated film, television and stage actor, director and producer with a career spanning five decades. He is well known for his iconic portrayal of drug kingpin "Gus" Fring in AMC's critically acclaimed award-winning series "Breaking Bad," for which he won the 2012 Critics Choice Award and earned a 2012 Emmy nomination.
Credits
Director: Giancarlo Esposito
Executive Producer: Jim Reeve, Robert Halmi
Producer: Giancarlo Esposito, Christopher D'Elia, Michael Klein, Lawreen Yakkel
Screenwriter: Kenny Yakkel, Noah Pink
Principal Cast: Josh Duhamel, Famke Janssen, Giancarlo Esposito, Sarah Wayne Callies, Caitlin Fitzgerald, James Franco
Primary Entry: Platinum Badge, Film Badge
Secondary Entry: Music Badge, Interactive Badge, Film Festival Wristband