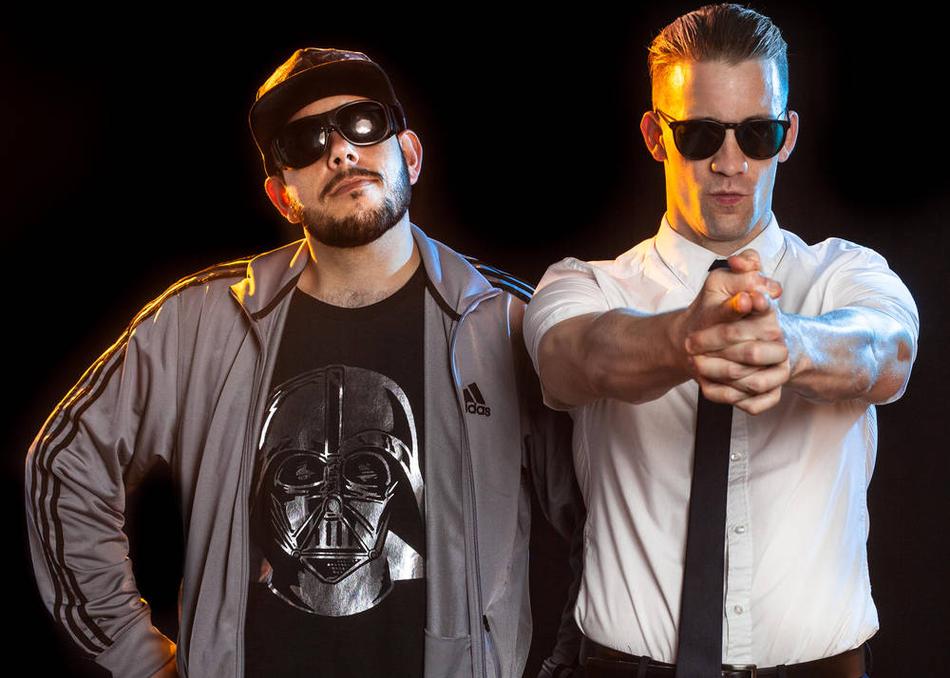 Planet Booty - Das Booty
You need to experience the infectious power of a Planet Booty show. You need to dance to their eclectic electro-funk, grind to their original R'n'B grooves, and sweat under the intense, penetrating gaze of frontman Dylan Charles Germick as he begs you, in all sincerity, to love yourself no matter what. Their original music and performances combine live and electronic instruments to channel influences both classic (Zapp & Roger, Miami Bass, Prince) and modern (Major Lazer, Daft Punk, Chromeo). It's a smart, sexy, and playful sound, driven by an obsession with spreading joy, cultivating confidence, and making bodies move.
Conceived in Oakland, CA by two Indiana brothers, Planet Booty made their initial splash in San Francisco as an eclectic, 6-10 piece funk and soul dance party band with a reputation for limit-pushing and theatrics. Steadily climbing popularity led to tours along the west coast and then eastward, until finally the realities of the road set in, forcing their next evolution into a nationally viable three piece group: Dylan Germick (vocals/trumpet/beats), Josh Cantero (vocals/keys/trombone), and Rob Gwin (bass/percussion). The result is a sexier, tighter sound, a more direct and intimate connection with the audience, and a more powerful experience than ever.
Planet Booty's fourth album, "NAKED", is expected to be released in Spring 2017.
Subgenre: Synthpop
From: Oakland, CA