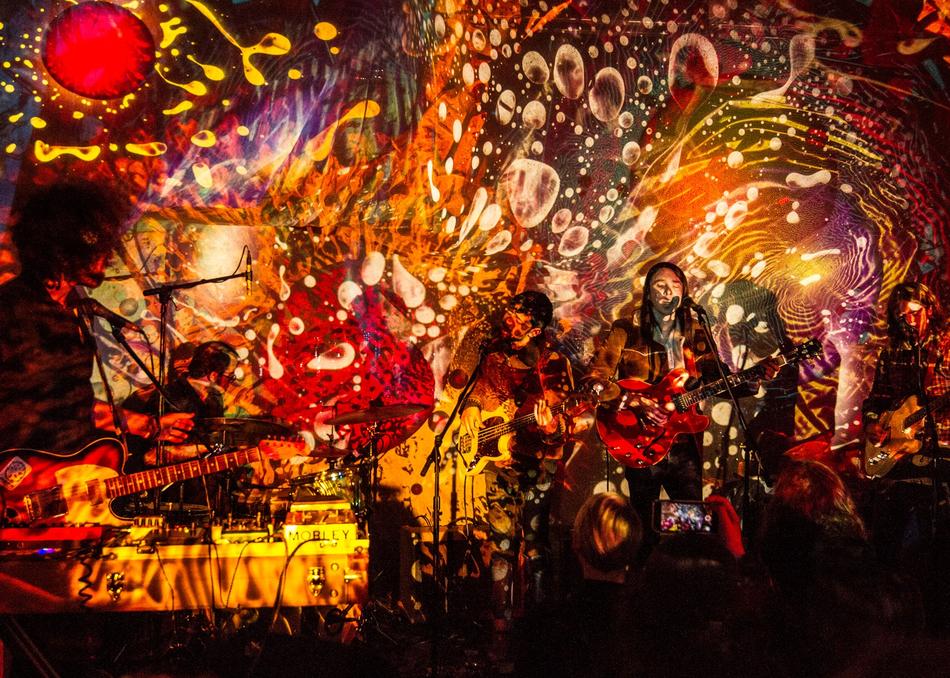 Dream Phases - Cleaning Up
Dream Phases is the new project of Brandon Graham. Over the past several years Brandon has toured, recorded, or played with a long list of bands, including the Relationship (Brian Bell of Weezer), Blank Tapes, Nacosta, and Korey Dane. Dream Phases draws from both classic 60s/70s Rock, country and soul as well as current noise pop.
The seeds of Dream Phases came from Brandon's home recordings. Between tours he recorded as often as possible and over the course of a year wrote and recorded 16 songs. Inspired by the music of Syd Barrett, Skip Spence, Sebadoh and Elliott Smith, Brandon wanted to create a sound that was identifiable to one person. After amassing a large collection of demo's he began sharing them with some of his favorite local musicians and from there put together a band, including his brother Shane on drums, that began playing around Los Angeles.
Following their January residency at Harvard & Stone, Dream Phases will release their debut ep, Maybe Tomorrow, on March 28th via Lolipop Records. The band recorded the ep with producers Jason Quever (Papercuts, Beach House, Cass McCombs) and Joel Jerome. They will be touring the US in July and August.
Subgenre: Psychedelic
From: Los Angeles, CA