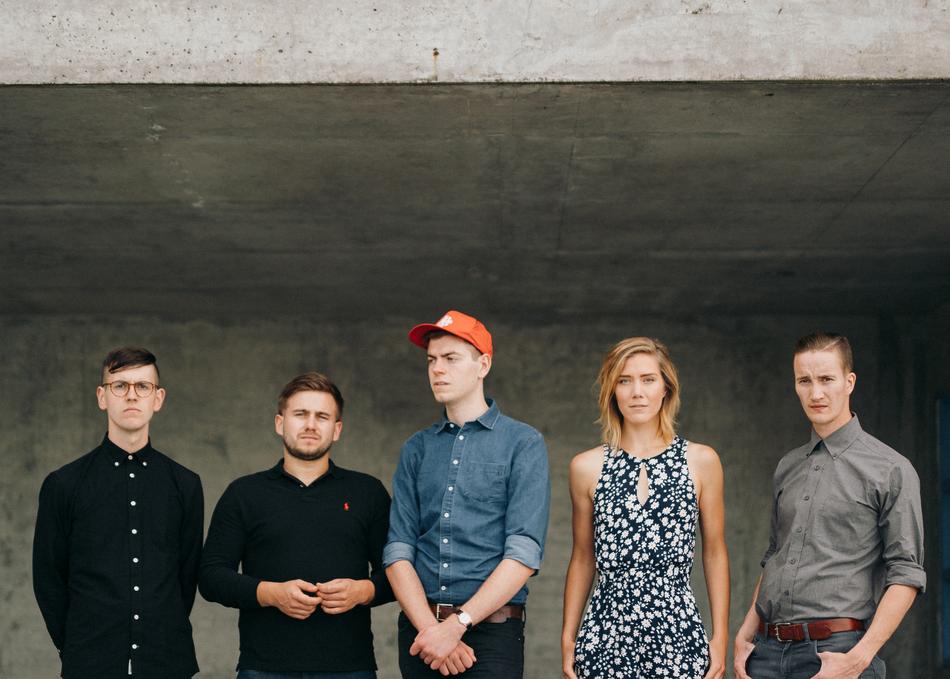 Yes We Mystic - No Harm
Delivering at times like a dive into a dark, warm ocean, and at others like a blast of icy water on bare skin, Yes We Mystic is a dynamic and emotional musical powerhouse originating out of Winnipeg, Canada. Approaching genre as a tool rather than a barrier, the band takes instruments, ideas, and sounds from wherever they can to craft something that is all at once exhilarating, heartrending, pummelling, and grand. Hurling rock together with folk, R&B, and pop, strings and mandolins together with synthesizers, pedals, samples, and vocal effects, they come up with songs that can mellow and groove but climb in an instant to towering, frenzied heights. Throwing opposites together has been a practice that they keep coming back to. The result is both unconventional and weirdly relatable.
Yes We Mystic arrives at SXSW on the tail of their 2016 debut album 'Forgiver'. Recorded in the summer of 2015 with legendary Canadian producer Jace Lasek (Patrick Watson, Bernard Lakes, Wolf Parade, Land of Talk) and released in Canada and Europe, 'Forgiver' was met with widespread acclaim, being hailed by the Canadian Broadcasting Corporation as 'a creative tour de force'. They are currently writing the songs for their follow up record, as well as preparing for a run of shows and festivals this spring and summer in Canada, Germany, The UK, Denmark, Luxembourg and Austria.
Subgenre: Indie Rock
From: Winnipeg, MB, CANADA