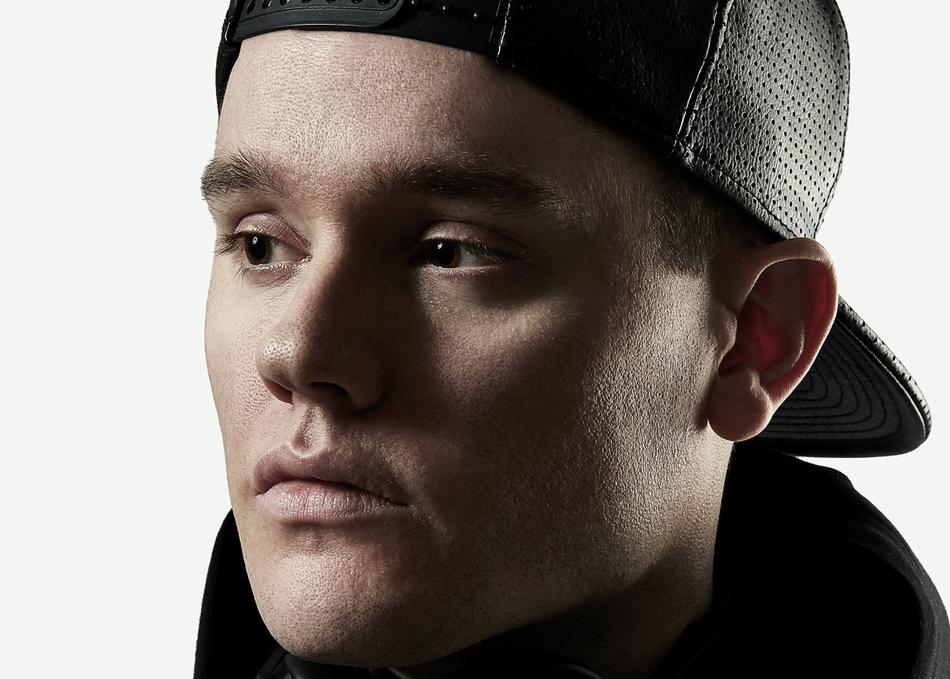 Logan Sama is a name that has been bonded to Grime from it's genesis some 13 years ago. All genres need someone to go out into the wider world and champion the art form. David Rodigan, Tim Westwood, DJ EZ, Andy C, DJ Hatcha… all names synonymous with their chosen styles of music in this country. All names that will go down as respected patrons of the music they love. When it comes to Grime, Logan is spoken of in equal terms. If there is one DJ who has kept it Grimy from the very start, it is Logan Sama.
Beginning his radio career officially with a regular show on then pirate station Rinse FM back in 2002 as underground Garage was forming its own distinct scene, Logan was one of the only people presenting and reporting on the artists and releases every week. Working with the cream of the newly established Grime scene every Friday night including live MC sessions and 'War Reports'. This soon caught the attention of leading London commercial station Kiss FM who were eager to add a Grime show to their roster. Beginning in early 2005, Logan's late night Grime show was an instant hit and went on to become a staple for Grime fanatics for nearly a decade on a Monday night. Established legends like Wiley, Dizzee and Kano all passed through the show alongside new rising stars such as Skepta, JME, P Money, Ghetts, Tinchy Stryder and an independent, pre-Pass Out Tinie Tempah. Logan's show mixed fresh-from-the-studio exclusive premieres as well as legendary live sets from the likes of Roll Deep, Boy Better Know, The Movement, OGz and many more. In the age of music forums before Twitter, Logan's shows would regularly see thousands of posts as listeners commented along live to the show. Despite schedule changes, Logan's show was still one of the only on radio to trend regularly at the #1 spot nationally on Twitter. A feat that was commonplace rather than a rarity. During 2011 the show trended nationally across the UK every week without fail for a 6 month period.
In 2008 a teenage Jamal Edwards linked up with Logan to capture some of these moments on camera and the KeepinItGrimy YouTube channel was born. This has gone on to reach over 25,000 subscribers and 10 million views. Jamal Edwards went on to build his SBTV platform into a media empire and be awarded an MBE.
It is this pattern that Logan is most proud of. Giving opportunities to people with a gift and providing the platform for them to launch themselves from the underground to the next level. Whether that is some of the MCs mentioned, young aspiring media moguls or some of the many producers who Logan has supported in his mixes over the years. Whether on radio producing his own shows, curating line ups for live events with the hottest new talent or running his own independent label releasing music from the next big names before anyone else, Logan is always at the forefront of Grime.
It is for this reason that people keep coming back to Logan when it comes to curating anything Grime related. Legendary projects like the War Report, RWD's 'Access All Artists' mix tape and Nike's 'Oneaway Style' CD and live event are just a few and Logan continues to work with brands today such as Nike, Red Bull, Trapstar and Beats By Dre providing the most authentic Grime experiences. His 'FabricLive 83' mix for London clubbing mecca Fabric's own label, released in 2015, saw further critical acclaim.
Having chosen to leave Kiss in 2014, Logan has spent most of the last year formulating his newly launched KeepinItGrimy website which has proven to be a much loved Grime news portal which saw over 10,000 people visit in the first fortnight of the beta launch. Providing not just day to day reports on Grime scene happenings, KeepinItGrimy is also a resource for information on events and releases. And they have also started producing original content with the 'Integrity' documentary focussing on JME. KeepinItGrimy continues to grow as a brand with live events, festival stage curation and clothing collaborations all coming to fruition in 2015.
After 18 months as resident on MistaJam's immensely popular SixtyMinutes feature, Logan has been tasked with covering Sian Anderson's weekly Wednesday night show during her planned maternity leave from November 18th though to February. You can catch Logan on 1xtra every Wednesday night between 10pm and 1am.
Logan's live shows have always been a big part of his career but as a mainstay on Kiss FM they were often overlooked, overshadowed by his enormous radio presence. Since leaving Kiss, Logan has been able to focus more on live events. Regularly playing in major cities in the UK alongside London such as Bristol, Nottingham, Manchester, Leeds, Sheffield and Birmingham. A jam packed festival season saw Logan at Glastonbury, Bestival, Outlook Festival, Ceremony, Born & Bred, Creamfields and more this summer. Logan is also part of the creative mind behind the new 'Tropical' brand as well as a mainstay with leading Grime live event 'Eskimo Dance'.
Subgenre: Grime
From: Brentwood, UK-ENGLAND