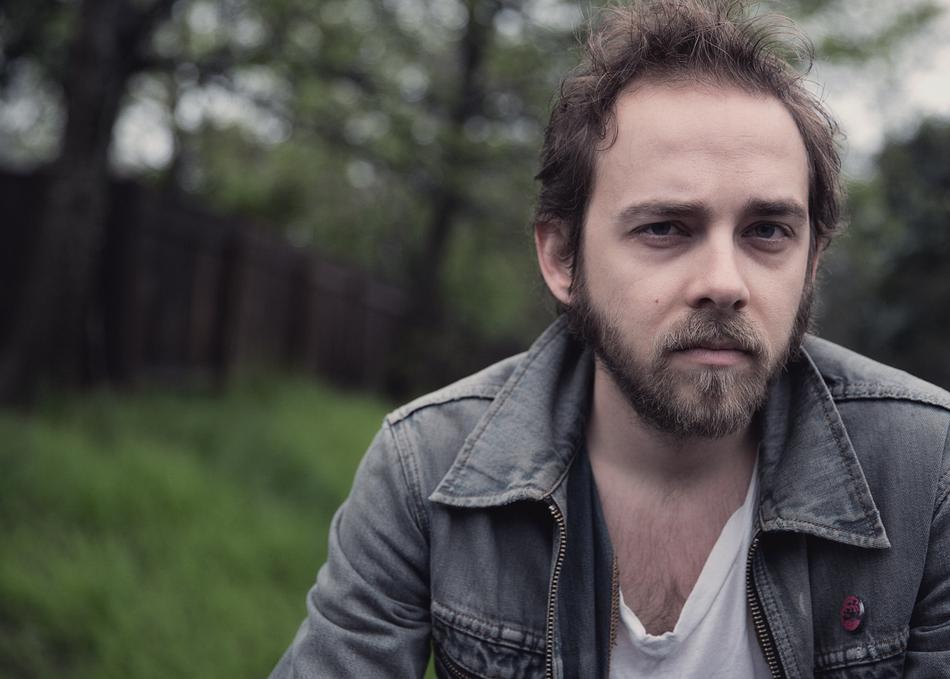 Elijah Ford - Try As You Might
Elijah Ford is a California native turned Austin-based musician, songwriter and producer, who began his solo career after breaking from touring with Oscar and Grammy award winning musician Ryan Bingham. Ford put out his first solo record Upon Waking in 2011, and an EP called Ashes in October of 2012. After spending the last two years touring Europe & the U.S., Elijah and his band, The Bloom, are releasing a new full length album called As You Were on September 16th, 2016.
Elijah is no stranger to industry, as both of his parents have been life-long musicians. Elijah Ford is the son of former Black Crowes' guitar heavyweight Marc Ford, and toured as part of Ford Sr's Fuzz Machine at the age of 17, before getting the gig with Bingham, where he stayed until 2012. The younger Ford has surely taken some valuable rock n' roll notes from his father, but has also put together a sound that's completely his own.
The new album, entitled As You Were, was recorded at Austin's legendary Arlyn Studios. Produced by Stew Jackson (Massive Attack, Phantom Limb) and engineered by Jacob Sciba (Gary Clark Jr., Willie Nelson), it pushes the pop-rock sound of the Ashes EP into groovier, more hook-filled heights. Joined on bass by Jesse Ebaugh (Heartless Bastards) & guitar by Ricky Ray Jackson (Phosphorescent, The Happen-Ins), The Bloom has crafted a concise, powerful slab of rock n' roll with honest and direct songwriting.
Of the musical direction of As You Were, Ford says "I made the decision to be more concise with this album. Cut the fat and distill the tunes to their most potent form. I co-wrote a few with Chris (Konte) & Z (Lynch), and together we pushed the songs in new, more exciting directions. The first few Heartbreakers records were influences for sure - the economy extends to the way the band plays as well as the song."
"Musically, I wanted it to reflect how I felt we had grown playing live in Austin. We're a rock band with pop songs - I wanted it to hit the listener in the hips as well as the head. [Producer] Stew Jackson tightened our arrangements & harmonies and directed the live band takes - it feels alive."
With their strong command of melody & momentum, there is no doubt the sonic qualities will transfer well to a live audience. The record is also a family affair - his mother Kirsten Ford contributes backup vocals (most notably on "Faltering", a track she helped Elijah finish) & uncle Chris Konte on the keys. A song titled "If Not Today" co-written with Konte alludes to Ford's family business in these lines:
"Long before my tongue was trained and able
All I knew to be true was in your fables
Used my daddy's toolbox as a table
And I drew plans with my two hands
Only I could understand"
As You Were transcends musical boundaries, but the one main ingredient in all of Ford's songs is pure soul.
Subgenre: Rock
From: Austin, TX, UNITED STATES