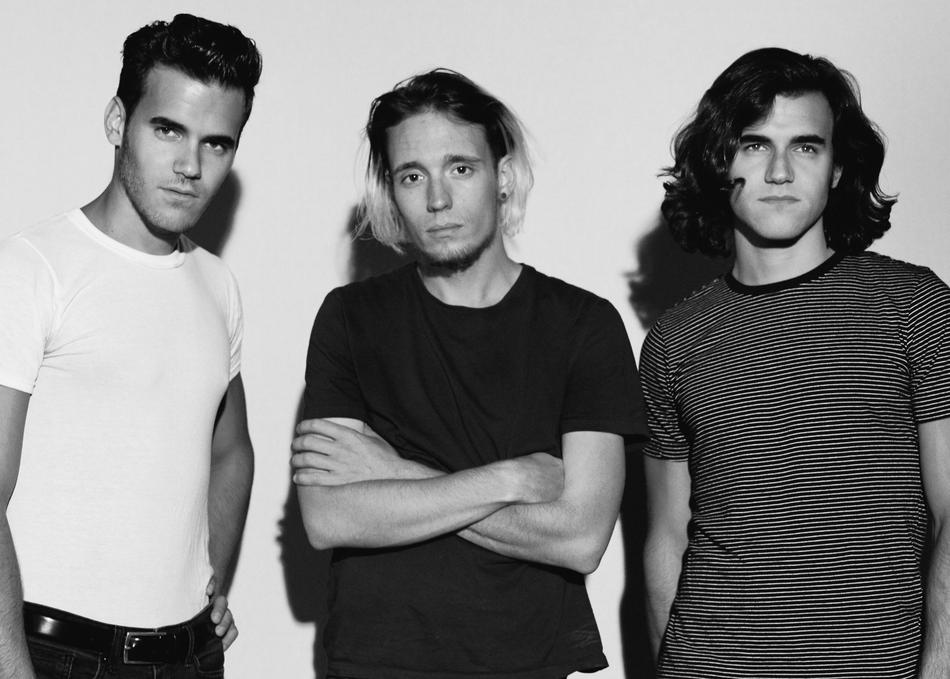 credit: Andrew Thomas Lee
The Head - It Ain't Easy
Every artist faces a Road to Damascus moment in their career, a time when they have to answer the question: "Who am I? Why am I here?"
Brothers Mike Shaw (bass, vocals) and Jack Shaw (drums) and Jacob Morrell (guitars) definitively answer that question with their forthcoming record, Space, a 13-song collection that defines their sound and defies lo-fi conventions.
The Head had their moment of decision in their hometown a couple of years back. Landing a clutch spot opening for Primal Scream at Atlanta's Terminal West, the band faced a packed house full of the kind of folks who just might dig their sound. They delivered a desultory, listless set that impressed no one, least of all themselves.
Mike and Jack had been jamming with Jacob since high school, recording and playing shows on school breaks. After what everyone agreed was a disaster show, they asked themselves, "How serious are we?"
Faced with a scene that championed washed out bedroom recordings designed to be enjoyed alongside a cup of cold brew or craft beer, the band decided to figure out how to make music that felt honest to them. They talked about bands they love: trippy Brits like Stone Roses, Spiritualized, Ride, The Verve and Echo & the Bunnymen and moody Americans like The National, Scott Walker and early R.E.M. Then came months in the rehearsal studio working out just how to capture the way their records made them feel.
Like all great combos, they finally found the answer on the road. Inspired by the bands they played with and the audiences they met at house shows and DIY spaces all over America, The Head began to hammer out the songs that make up Space.
Along the way, they discovered scenes in towns like Murray, KY and Beaumont, TX, places where kids came out to get lost in the music instead of hoping to being seen.
The Head returned home to ATL to record with producers Tanner Hendon & Wyatt Oates at Madison Studios in a room anchored by an SSL board that previously recorded albums by Matthew Sweet, Bruce Springsteen and Pearl Jam when it lived at the old Southern Tracks studio. "We wanted young and hungry producers who aligned with our vision, guys we could gel with on a personal level. We found that in Tanner and Wyatt," Jack says.
The band collaborated with Office of Brothers to create visual images that captured the vibe created by the new songs. The award-winning Atlanta design firm is known for its restaurant graphic design and the distinctive cans for Wild Heaven Brewery's Emergency Drinking Beer.
Subgenre: Indie Rock
From: Atlanta, GA