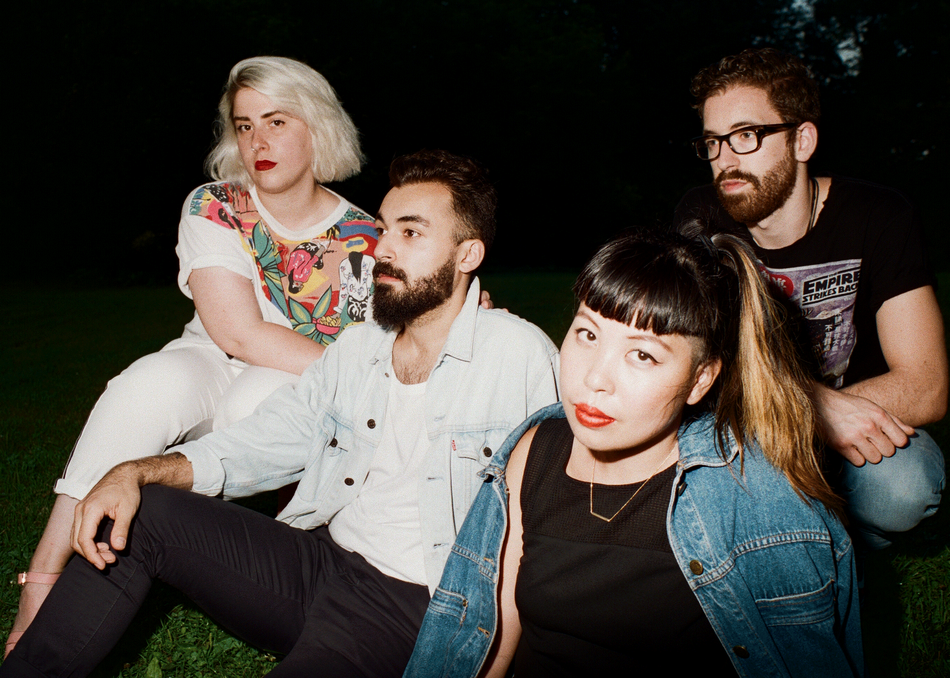 Belle Game - Yuh
Led by the hypnotic vocals of Andrea Lo, Belle Game weaves ethereal soundscapes into, blown-out, crush-pop confessions.
Sonically, Belle Game exists somewhere between new-age visions and unkempt basements.
Keyboards and guitars swell between the cracks as a foundation of subsonic rhythm is splayed across the floor.
Their debut album Ritual Tradition Habit earned the band critical praise from the likes of Pitchfork and Rolling Stone; while their emotional live performances prompted Paste Magazine to name them one of the "10 Great New Bands from CMJ".
From hushed anthems to distorted instrumentals, Belle Game is always teetering between two worlds. Whatever the mood, it's always a celebration of the hard times and a refusal of fear.
Subgenre: Dream Pop
From: Vancouver, BC, CANADA