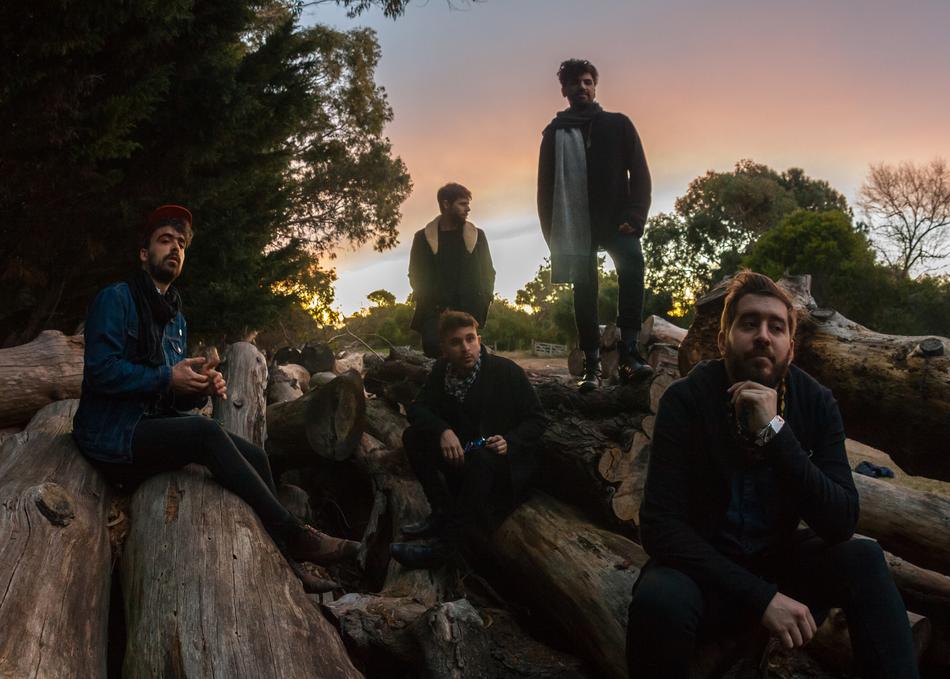 credit: Santos Loza - Matías Fernández
Ese Perro - despacio y al oido
Ese Perro is an alternative rock-pop band from Argentina that was established in 2008 in, Buenos Aires. With 3 LPs and 1 EP, Ese Perro shows a quest for innovation, not only in its music, but in its visuals, with very powerful and dynamic shows.
Ese Perro has toured the most prestigious stages in Latin America and Europe, such as Luna Park, Niceto Club, Samsung Studio, Roxy Live, M.O.D, Makena, Festival Ciudad Emergente, Festival Puma Urban Art, Festival Código País, Festival del Tejido (Chile), Festival del Retorno (Ecuador), Centro Cívico (Bariloche), Elvis (Rio Cuarto), Zebra (CBA), El Huevo (Chile), El Clan (Chile) Help Disco (Perú), Sargento Pimienta (Perú), El Aguijón (Ecuador), Diva Nicotina (Ecuador), Fania Live (Austria), Galatea (Berlin), Koitton Club (Barcelona), La Barricade Belleville (París), etc.
In March 2011, Ese Perro is selected by newspaper Página/12's Suplemento No as "One of the 1000 bands to listen before getting old" ("Una de las 1000 bandas que hay que escuchar antes de envejecer"). In April of that same year, Ese Perro releases Las Partes, with great repercussion in the most important media such as Clarín's Suple Sí!, Página/12's Suple No, La Razón, FM Rock & Pop, Mega 98,3, Diario Popular, Quiero Música , Quieren Rock and La Viola TN.
In December 2011, the band gets nominated by Suple Sí! in 2 of its short lists: "Banda Revelación Nacional (National Revelation Band) and "Mejor Video Clip" (Best Video Clip) for the song Te Compro Todo. In January 2012, Ese Perro starts a Latin American tour on their 1961 motorhome. The Podríamos Viajar tour lasted 6 months, went through Argentina, Chile, Perú y Ecuador and made the band play 45 gigs.
In 2013 Ese Perro played on the main stage of Festival Ciudad Emergente.
In January 2014, the band played on the main stage of Festival Puma Urban Art, and Empezaremos Por Los Horizontes album got released, under the production of Cuentos Borgeanos' and former Catupecu Machu's Abril Sosa, on that same year. The album was recorded in Alejandro Lerner's El Pie Studios, and its first video clip is for the song Un Piano. The record also features a collaboration of Mariana Baraj for the song Cárcel.
In June 2014, Ese Perro officially presents the album in Samsung Studio with great call. The album has the distinction of featuring a live artwork, as each CD issue was painted manually, and there would be visual artists in most shows creating their own artwork in real time, making a unique issue with an original artwork for whomever would want it.
In 2015, the band tours Europe, visiting 7 countries and playing 10 gigs in one month.
In 2016 Ese Perro releases a videoclip for Roger, filmed in Venice, and another one for Perros al Río, filmed in Prague, the latter being featured in Rolling Stone's Top 5 weekly. The song is also included in the Spotify playlist "Alter Nativo".
In August 2016 the video for Café Café is released, directed by Bobby Parker, as a preview of the band's upcoming album Hacer Un Fuego, which was eventually released in September 2 2016 in every major digital store, and was featured by Apple Music as "Hits del momento" and "Música que no te puedes perder" ("Hits of the moment" and "Music you can't miss").
The new album got such a good repercussion that Ese Perro was invited to the world famous SXSW Festival that will be held in Austin, Texas between 10-19 march of 2017.
Subgenre: Indie Pop
From: Villa Lugano, ARGENTINA