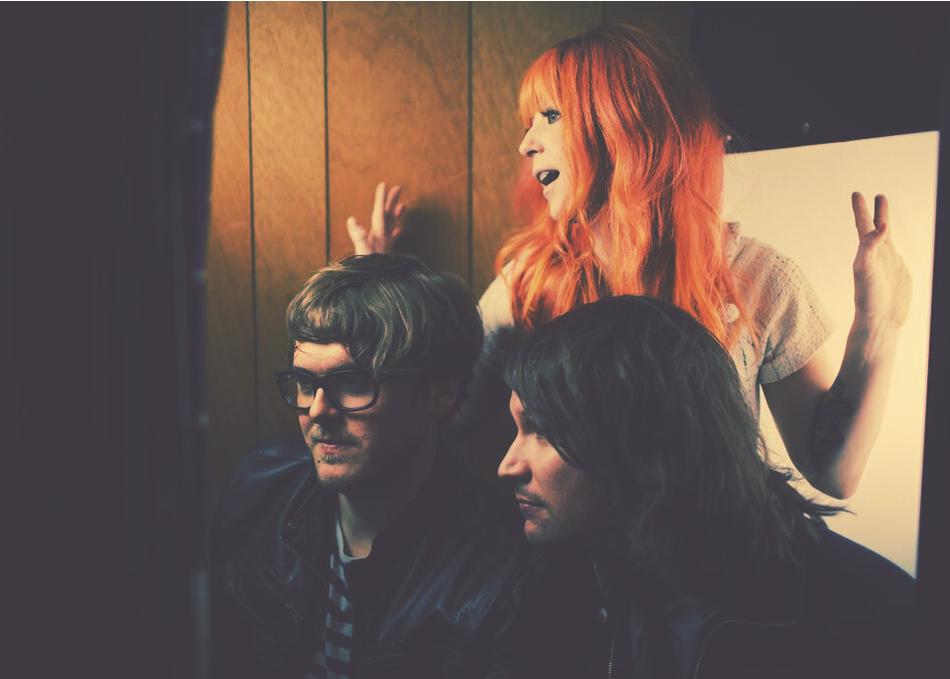 *repeat repeat - Mostly
Making whimsical surf­tinged pop may seem like a daunting task when you live states away from the nearest beach, but guitarist and vocalist Jared Corder was determined to make the music reminiscent of his California birthplace. The band was intended to be a 3 piece: Jared on guitar and vocals, Andy Herrin on drums, with female harmony vocals reminiscent of the harmony driven landscape of 1960s west coast beach pop. While working on new sounds, it was suggested by producer, Gregory Lattimer [Albert Hammond Jr, Kink Ador, The Gills, The Grayces] that Corder's wife, Kristyn, sing in the band. with California roots and a natural inclination toward 60s pop, she soon became the missing member.
The trio once described as ("Dick Dale's snot­nosed grandkids") tracked a single and two additional tracks with Lattimer in a basement of their hometown of East Nashville in late 2012. the band's first single "12345678" was released in march 2013 and preceded the band's first full length album, "bad latitude", released in march 2014. Another song from the debut album, "not the one" went into heavy rotation on Nashville's beloved indie station Lightning 100 (100.1FM). In 2015 the band finished their sophomore LP at Big Light Studio in Nashville with Lattimer producing again. The first single, "Mostly" was released in June 2015 and the album, "Floral Canyon", is slated for release in 2016.
Subgenre: Indie Pop
From: Nashville, TN