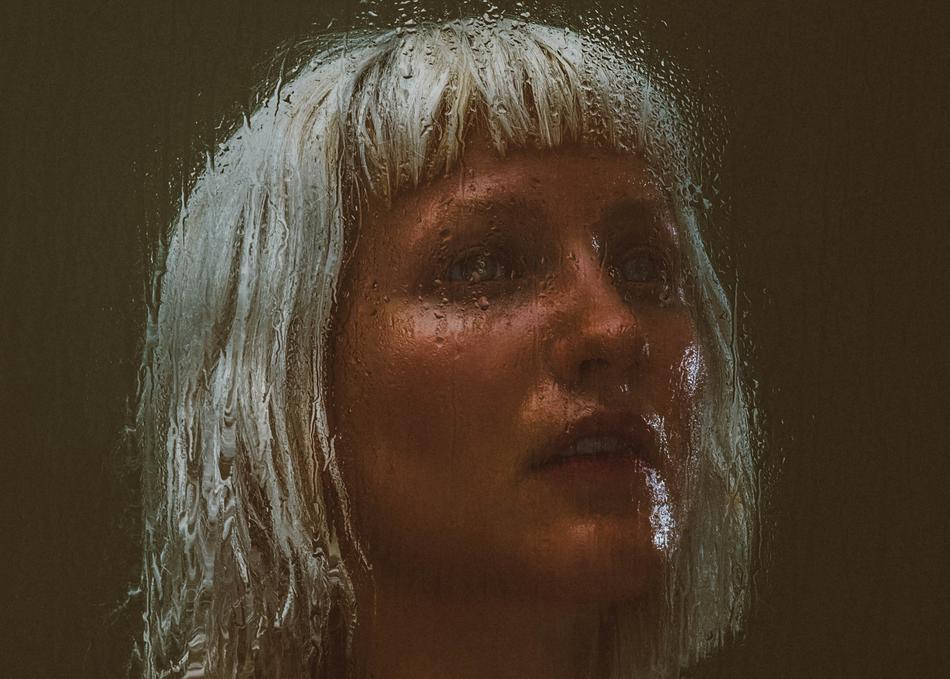 credit: Moritz Freudenberg
Magic Island - Like Water
In an isolation tank, one is immersed in body-temperature salt water. The skin's boundary loses its coherence. It becomes difficult to tell outside from inside. Deprived of light and sound, the mind plays freely. In the tank, it is precisely the softness of water that works to break down the structure of the here and now, allowing reverie to spill in.
It's this paradoxical quality of water, its simultaneous strength and yieldingness, its stillness and impermanence, that Magic Island seeks to capture on her debut LP, Like Water. She describes her wish "to return to a sensitivity, a delicate state; to become soft again," and her songs, each a kind of romantic lullaby, weaving together equal parts R&B and New Age, gain their power from their gentleness, the relentless subtle action of a universal solvent. If Like Water belongs to a time of day, it is not the middle of the night, but the first hours of late-morning wakefulness, when memories present themselves at an unhurried pace, to be studied in a mood of detached reflection rather than compulsive regret.
The first single "Alchemy," with its disorienting swirl of chimes and echoes, is the album at its most alienated, a spell of 'desperation and confusion, about looking for release but becoming a monster. "Shepherd," which first surfaced at the end of 2015, is a story of being lost and hoping for a guide, while the ritualistic "Wonders," explores themes of illusion, those made by others and by ourselves.
On the sultry title track (co-produced with fellow Berliner Karolini) which sees Magic Island demonstrating an impressive new vocal range, the deep bass kick measures out a slow-mo waterfall. "Days Go By" shifts midway into a bedroom rave. But elsewhere the drum machine strikes like a becalmed heart heard by an ear held close to the chest, most strikingly on the languid closer "Rundry," and "Little Love," a polyamorous duet with leading indie-crooner Sean Nicholas Savage.
Like Water was written in Magic Island's home studio in Neukölln, and mixed by Dawid Szczesny (Normal Echo) and Lucas Chantre (Fenster).
Subgenre: Dream Pop
From: Berlin, GERMANY