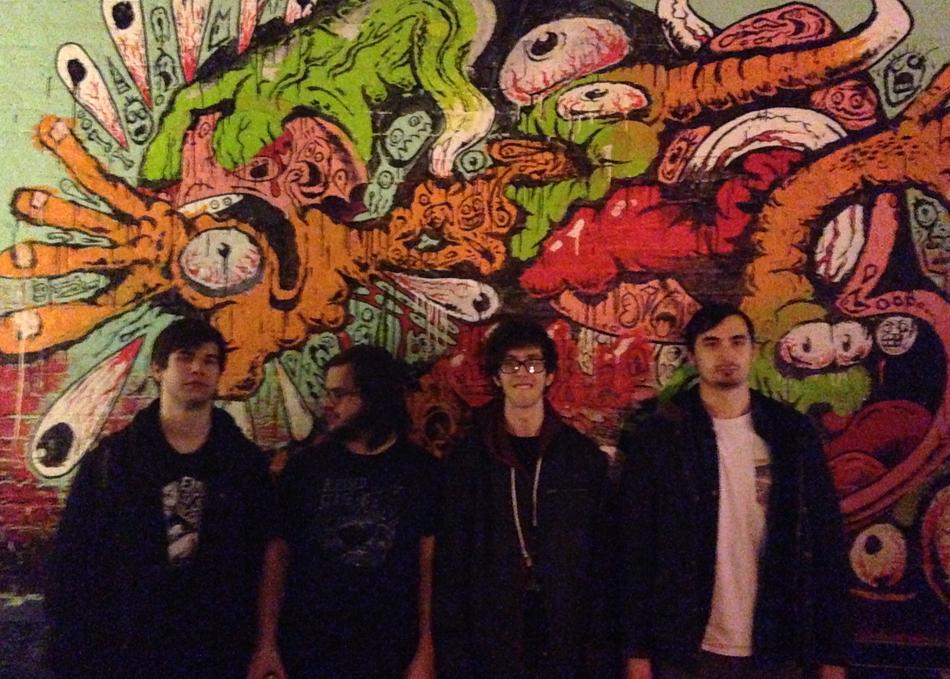 Ovlov - Where's My Dini?
Ovlov are an immovable force. The Newtown, CT based band are a glimmer of hope for all that is pure in rock and have become one of the East Coast's absolute most beloved indie bands. Since the band formed in 2008, Ovlov have delivered walls of corrosive distortion combined with sharp melodic brilliance and a knack for unpredictability that sets them apart from the pack. An energetic and honest band, Ovlov have developed a sound that can envelop a room in guitar noise while the audience sings along with every infectious hook. Slow burning shoegaze songs blend with blistering fuzz punk for a dynamic experience that's serene, stunning, and crushingly chaotic. Enormously influential on the scene around them, Ovlov have built a strong reputation in Connecticut and beyond, a band playing by their own rules and consistently amazing all who come in contact.
After an incredible 2013 that saw Ovlov's much awaited full length debut Am (Exploding In Sound Records) bring the band to new audiences and widespread acclaim across the globe, Ovlov have continued to keep fans stunned in 2014, releasing a fantastic split single with Little Big League (Tiny Engines Records), touring with Disco Doom, Pity Sex, and Basement, supporting Built to Spill, Ought, and playing to over enthusiastic audiences with likeminded bands and friends in California X, Pile, Sneeze, Fins, and more. Ovlov have no intention on slowing down either as the band released two splits, together with LVL UP, Krill, Radiator Hospital (on Double Double Whammy/EIS) and another with Ex-Breathers, Gnarwhal, etc (on Community Records). Jah bless.
Subgenre: Indie Rock
From: Newtown, CT