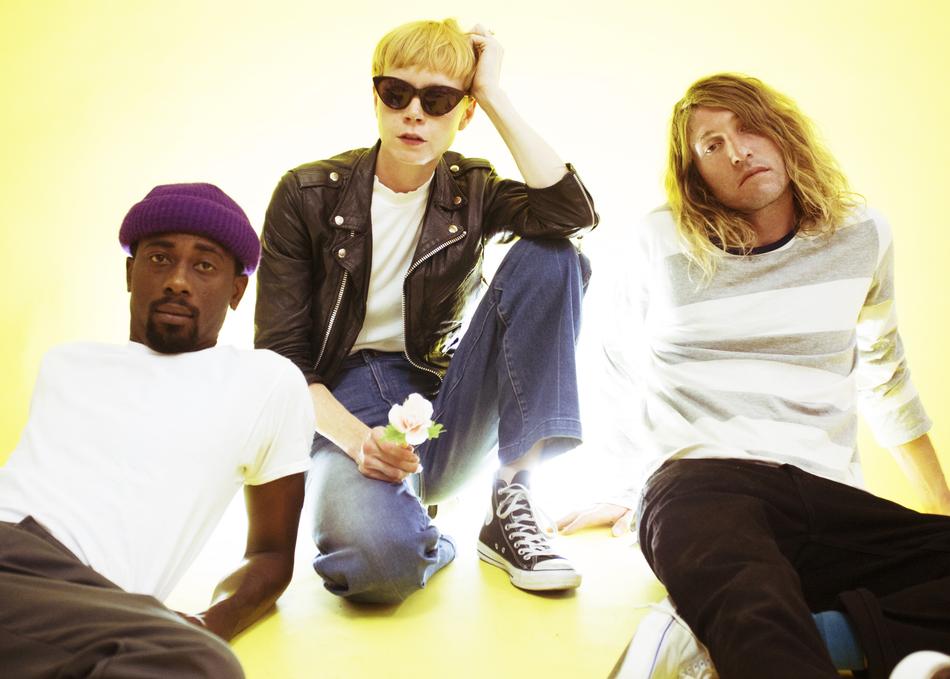 Zipper Club - Going The Distance
Zipper Club is comprised of Mason James of Cerebral Ballzy, Lissy Trullie of ... Lissy Trullie, and Damar Davis on drums. "If it sounds good I don't care if it's from the 1920s or the 2016s. As a musician, you take little tidbits of cool sounds you hear and combine them into something completely unique. Music needs to reflect on itself," says Mason, the no-nonsense guitarist and founding member behind the addictive assault of a new-wave inspired band alongside multi-instrumentalist, co-writer, and vocalist Lissy Trullie.
Such a lack of musical inhibition goes a long way. Mason, a raucous punk-rock kid whose life goals were once to "thrash around onstage and get wildly drunk" with his previous band, Cerebral Ballzy, and Trullie, a successful solo artist coming out of the New York art scene. "At that time in New York," Trullie says "I was part of a crew of kids who were hell bent on making art and having as much fun as possible". Incidentally, that period of her life landed her image on the wall at the Whitney Museum as a part of Ryan McGinley's first solo show. With a shared spirit to embark on the unknown, the two threw caution to the wind and concocted pop music unlike any they've made before. "I really respect and love well-written hooks. With Zipper Club, I'm able to be playful and unconstrained albeit still making serious pop music." Trullie says. "It's a huge change and not a logical one," Mason says with a laugh of Zipper Club's pop missiles, which he began penning two years ago.
At its core, Zipper Club is a union of like-minded musicians who have each navigated the rocky waters of the music industry. The result is a blissful head rush of a band armed with fuzzy guitars, spacey synths and magnetic melodies via their debut single, "Going The Distance." "It's music that's not trying to be something it's not," Trullie says of the band's addictive, brain-lodging sound on its forthcoming debut album, produced by James Iha (Smashing Pumpkins, A Perfect Circle). "Going The Distance" is in many ways a perfect encapsulation of the no-holds-barred attitude of Zipper Club. "It's a song about constantly moving places but going nowhere," the duo explained. "'Going the Distance'" is our account of the apathetic feeling arising from a meandering trip.
Subgenre: Indie Pop
From: Los Angeles, CA