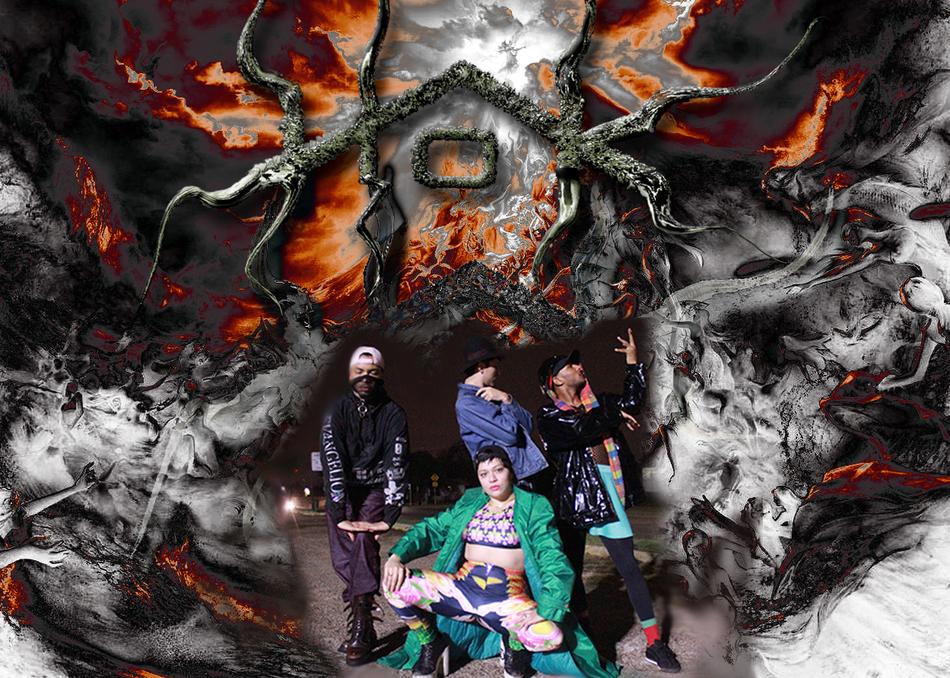 HouseofKenzo - Purity Bynez
crawling out of a filthy future post apocalyptic portal, the house of kenzo landed in 2017 texas to send a message from/to the collective consciousness .
The message is simple: "PEACE. CUNT. UNITY. COIN". The club athletes will install an environment that explores the textures of city planning. Audiences should be prepared to build with the girls while they listen to original surreal compositions by LEDEF and Tone Padron.
The affirmation of the body itself as a valid art material.
Subgenre: Industrial
From: San Antonio, TX