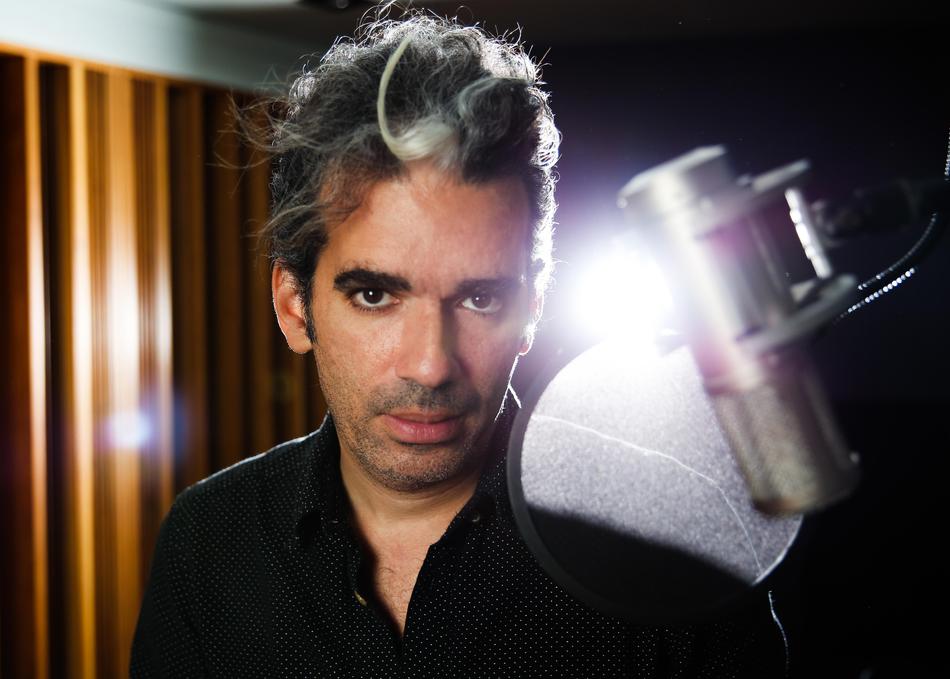 Max de Castro - DISPOSIÇÃO
Max de Castro is a Brazilian artist Pop Soul Music singer, multi-instrumentalist and producer. There's always place for new trials in harmonies cauldron. His songs have a The pop mix, samba, hip hop, jazz, post-rock, dub, and electronic beats.
In 2000, Max de Castro released his first solo album, Samba Raro, celebrated by critics and artists already adored by the public as Jorge Ben Jor and Ed Motta. The album, produced, played and arranged by only him, had a modern mix of electronic music, soul, samba and bossa nova. The album give him the Best New Artist award, from Paulista Association of Art Critics - APCA. That same year, Max was considered by Time magazine - one of the most respected publications in the world - as "the most original musical talent emerged in Brazil in the last three decades." After the good repercussion of your work, Max has played regularly outside the country.
In August 2009, next to Wilson Simoninha, his brother, Max conceived and led the concert Baile Simonal. Tribute to his father, the brilliant Wilson Simonal, the first black pop star in Brazil, which gathered around the songbook of his father singers such as Caetano Veloso, Ed Motta, Seu Jorge, Maria Rita, Samuel Rosa, and others. This presentation, that happened in Rio de Janeiro, was recorded and resulted in DVD / CD released in November by EMI.
In August 2016, Max perfomed and directed the Prince Tribute that receives the Prince`s Original band New Power Generation with Andrew Gouche, Gorden Campbell , Cassandra O´neal and Dominique Taplin in Brazil. The presentation played all the best songs. The Tickets was sold out in the first hours of sale.
In 17 years Max de Castro released 4 albuns, Samba Raro, Orchestra Klaxon, Max de Castro and Balanço das Horas.
Subgenre: Singer-Songwriter
From: São Paulo, BRAZIL