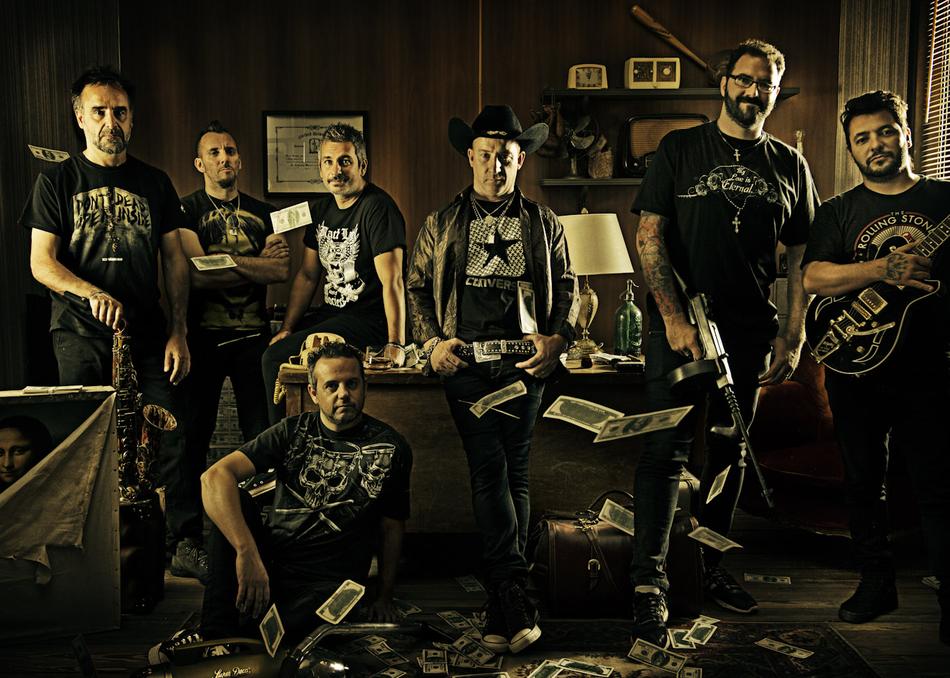 La Beriso is a rock band formed in Avellaneda ( suburbs of Buenos Aires, Argentina) in 1998.
In the early years, as an indie band, La Beriso released 4 albums and performed in all across Argentina. In 2013, a Mayor Label, Sony Music signed them and released "HISTORIAS" (2014 - Platinum Album ) and "PECADO CAPITAL" (Gold Album and growing - 2016) their brand new album. Also, they released their first CD/DVD "VIVO POR LA GLORIA" (Platinum Album - recorded at Luna Park Stadium in Buenos Aires) and the box-set LA CAJA, a live CD/DVD with a compilation of their first 5-studio albums and their sold out show at the Estadio Único de La Plata.
During the latest years the band experienced a massive grow becoming the biggest local rock band with unprecedented sold-out shows in the greatest stadiums of Argentina. Also they started their first international steps in Latin America. With a low profile and almost no exposure, they became a social phenomenon.
Their rock songs are inspired by love, life and the social reality that hits everyone's life day by day.
LA BERISO - MEMBERS: Rolando "Rolo" Sartorio (leading voice/guitar), Pablo Ferradas (guitar/chorus), Emiliano Mansilla (guitar/chorus), Ezequiel Bolli (bass), Javier Pandolfi (drums), Conde Kung (keyboards) and Pablo Puntoriero (brasses).
Subgenre: Indie Rock
From: Buenos Aires, ARGENTINA