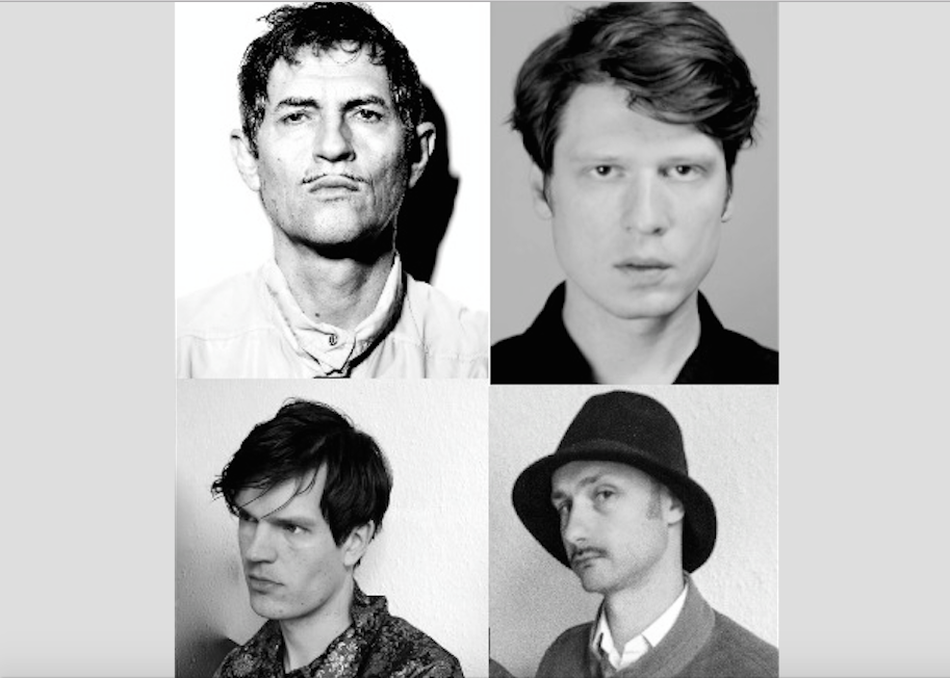 Oum Shatt - OUM SHATT - Hot Hot Cold Cold
OUM SHATT sound like Ian Curtis naked in Cairo, half past three in the morning. Lyrically they combine topics like sex and crisis, attack and escape or dilemmas, love and lies. OUM SHATT is a boy group from Berlin below the poverty line, consisting of singer and innovator Jonas Poppe (Ex-Kissogram) who has been playing arabic and turkish records in Berlin clubs for years, the guitarist Richard Murphy, Keys and Bass from Jörg Wolschina (Der Elegante Rest) and drummer Chris Imler, the Don Corleone of Berlin rock'n'roll.
OUM SHATT's debut album is an analog, geometric dance-construct; in arrangement modern and transparent, but evocative of a past that had never existed. There are references to 70's Turkish psychedelic music ('Gold to Straw', 'Ya Ya Ya'), American surf ('Bangladesh'), but also borrowings from new wave ('Trains, Trains'), early electronic music or film soundtracks. Jonas Poppe's deep voice, choirs and odd samples, as well as the (occasionally modified) Phrygian scale, on which most of the songs are based, occasionally give the album a mystical sound, that often stretches out towards the end of the song like a spiral, while seeming simultaneously to thicken.
Subgenre: Post-Punk
From: Berlin, GERMANY