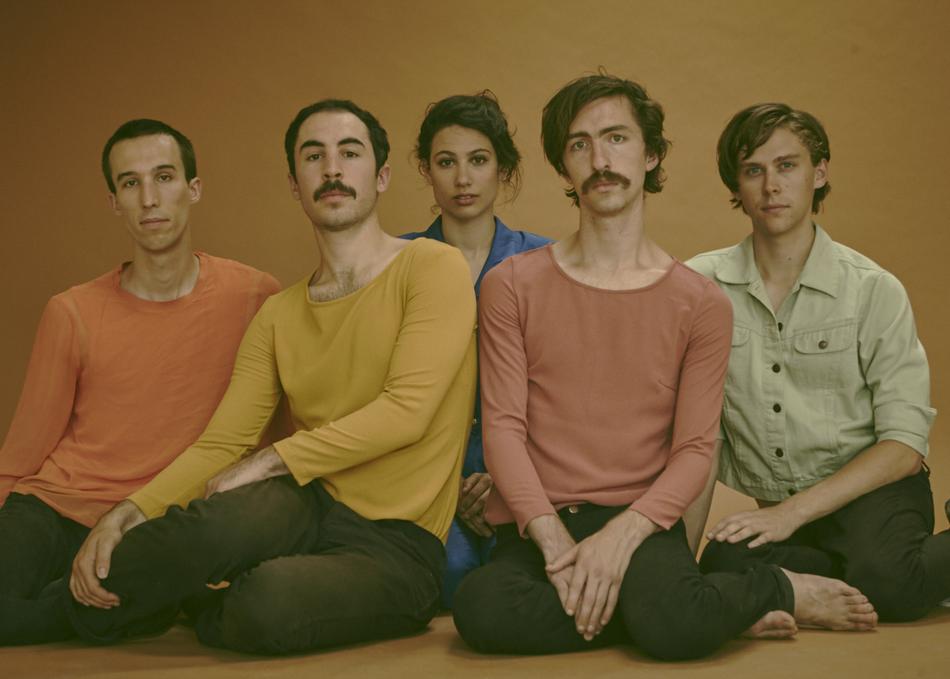 Pavo Pavo - Wiserway
Pavo Pavo is an experimental pop band from Brooklyn, NY. Their first record, Young Narrator in the Breakers, was released on Bella Union in November 2016. The wistful and labyrinthine debut was met with critical acclaim: Pitchfork compared it to "a lovelorn alien reaching out from the farthest reaches of the galaxy" while The Guardian drew parallels to "Brian Wilson running amok in the BBC radiophonic workshop." Their music has been noted for its elegant, symphonic arrangements, hailed as "weightless pop that sounds like it was beamed down from a utopian future" (Stereogum) and "sublime, synthy slow-burners echoing a bittersweet autumn from years past" (New York Magazine).
Pavo Pavo is a mindmeld of five songwriters: Eliza Bagg on synthesizers, violin, and voice, Oliver Hill on guitars, synthesizers, and voice, Ian Romer on bass and voice, Pete Coccoma on guitar, and Noah Hecht on drums. The members emerged from a rich Brooklyn scene of classical and indie music, having worked closely on music with John Zorn, Porches, Dave Longstreth, Eleanor Friedberger, Olga Bell, Lucius, San Fermin, and Roomful of Teeth. They are permanently devoted to finding new shapes, sounds, musical pushes and pulls - in their Ditmas Park studio, their Gowanus rehearsal space, and onstage. 2017 will bring more music and tours in the U.S. and Europe.
Subgenre: Avant / Experimental
From: Brooklyn, NY