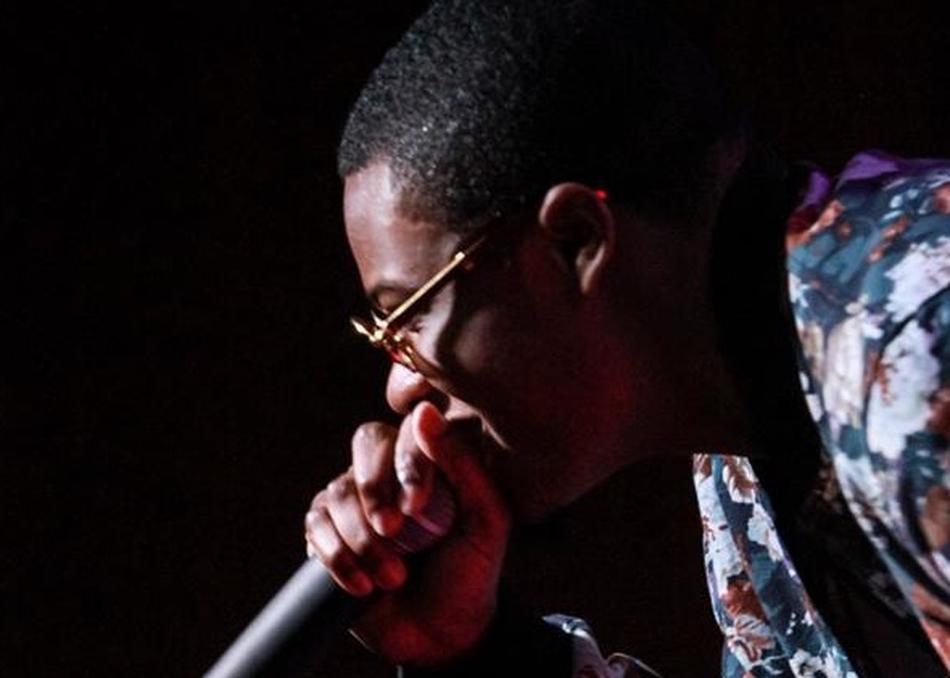 J.Jackson - Eastside Story
After racking up accolades across his hometown of Detroit (Detroit Unsigned Hype & Detroit Underground Hip-Hop Award for Best Lyricist, respectively) and making moves across the country with some of hip-hop's most notable names and legends like Ski-Beats (executive producer of J.Jackson's Untitled project & of Reasonable Doubt Fame) J. Jackson has more than enough reason to feel himself right now. But with songs like Heaven Jones & 9 to 5 its easy to see that he would rather the people do it.
A new breed of hip hop artists is emerging out of Detroit; a group of artistic
with the grit, raw talent, passion and energy to change the game and establish a whole new set of rules. With an arsenal of classic hop-hop records, chock-full of potent lyrics and beats seemingly curated by the streets of the city, Detroit is grooming a coterie of young go-getters ready to conquer the world. If you look deep within the fold, you're sure to take notice great artist with hard-hitting beats and the verses to match. J. Jackson understands how the game is played and is grinding his way to the top with a mic in his hand. For J. Jackson, music isn't just a business, it's personal. Jackson has a story to tell and he prefers to tell it over a street anthem. He knows that there is a large audience that can relate to his stories, and he's looking to capture them with his tracks. Music is home for him; a place where he can be expressive and refreshingly honest, all while being himself.
Detroit bred, Jackson says his birth place helped him grow as an artist; never missing a chance to pay homage to the burgeoning hip-hop scene that welcomed him with open arms as a young boy. It didn't hurt that Jackson grew up a few houses down from Marshall Mathers, better known as Eminem. The rising star took a lot of tips from Eminem. Listening to his music allowed him to hone his skills as a lyricist. "Music is therapeutic", says Jackson. "It allows me to leave it all on the track and release my deepest thoughts to the world."
In High school, Jackson began freestyling for his classmates who were undoubtedly impressed. This sparked an untapped desire for the young artist; giving him a vision for success and a new mission to perform on bigger stages. Jackson has certainly evolved from grade school cafeterias. He is now performing all around Michigan on college tours, in area night spots, and a host of other venues throughout the state. Jackson pays tribute to his hometown in tracks like For My City and The Game; never forgetting where he started.
J. Jackson is certainly making a name for himself by staying true to his hip-hop roots. He infuses the elements of popular hip-hop beats mixed with old school rhymes and creates music that leaves the listener remembering more than just the bass line. The music pulls you into his atmosphere; each song telling a different story. There is a hunger and a fight tightly woven into each beat, creating a raw and unbridled soundtrack for the youthful fresh that is Jackson's vocal tone.
Once you hear one track by Jackson, you will understand that the music industry is exactly where he's supposed to be. Jackson speaks with an unrelenting vigor that is both grandiose and intrinsic to his birthright. He has all the makings of a successful artist, and this is just the pregame. Listeners can't help but be impressed by the pulsating beats of his music, and the clever rhymes that accompany them. Get to know Jackson now. He is definitely destined for greatness by any means necessary.
www.jacksoneverything.com
Twitter | @iam_j_jackson
Facebook | J. Jackson
Youtube Jackson Everything
Subgenre: Hip-Hop
From: Detroit, MI