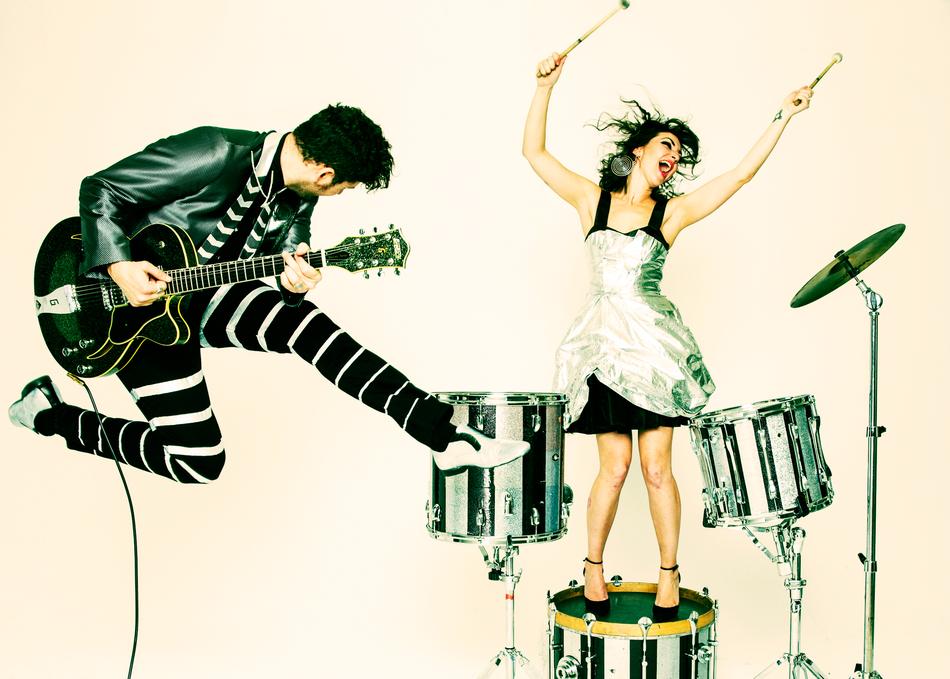 Kolars - One More Thrill
KOLARS is a band of two members.
Rob Kolar sings and strums his rollicking guitar, Lauren Brown uses her whole body as a percussive instrument.
KOLARS has created a sonic world that straddles self-described genres such as Desert Disco, R&Beyond, Space Blues, and Glam-a-billy. Rob produces, mixes, and writes the material. His studio experimentation is incorporated into the live show. Lauren has invented her own drumming style. She tap dances rhythms with her feet atop a bass drum while simultaneously playing a stand-up kit. She uses this dance to transform beats into natural extensions of her movement. The two perform with energy, sweat, and excitement, thrilling audiences with their unabashed exuberance.
As members of glam-folk band He's My Brother She's My Sister, Rob and Lauren toured the U.S. and Europe extensively and sold out venues in every major city across the states, playing Bonnaroo, Summerfest, Voodoo, Firefly, Secret Garden Party, and Austin City Limits, and performed on late night television (Craig Ferguson).
Subgenre: New Wave
From: Los Angeles, CA