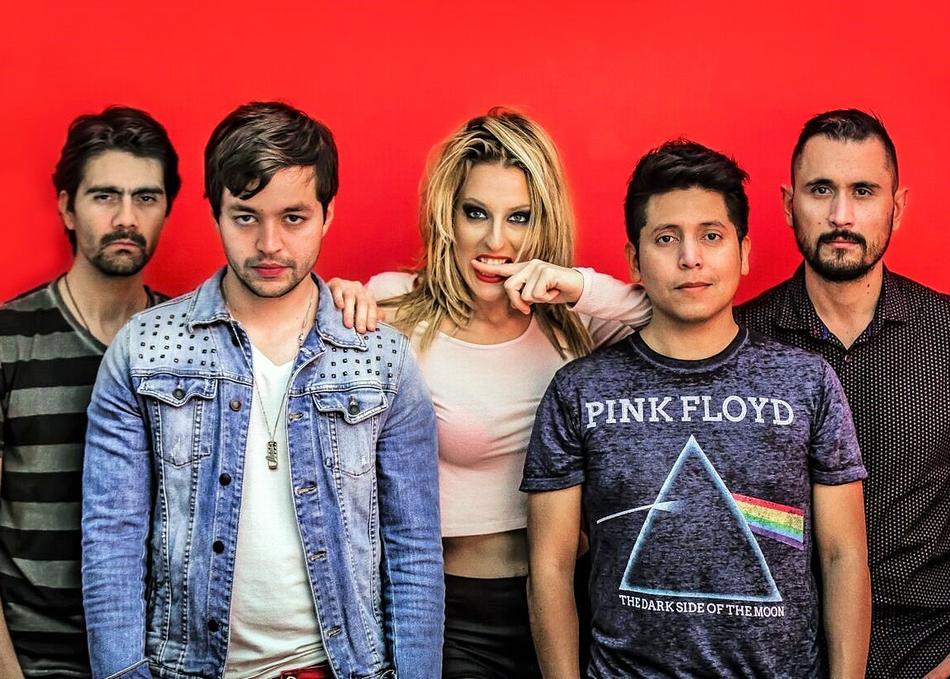 MOBIVSTRIP - Confession
Steeped in a variety of diverse musical influences, MOBIVSTRIP (ex-Takeoffs & Landings) is the latest musical project devised by Christopher (drums), Naama (vocals), Sergio (guitar), Dennis (guitar) and Christian (bass). Fully formed in in early 2014 in Lima, Peru, this up and coming band brings together a range of distinct outlooks, molded by the diverse nationalities of its respective members, and unique musical personalities. The result is a perfect musical marriage. An airy and bewitching voice blends seamlessly with an array of textures and tones - ranging from alternative electronic moods to explosive and gripping indie riffs - to create a chemistry of sounds that is at once compelling, intense and raw.
Aiming to create a perfect complement between lyrical content and musical form, MOBIVSTRIP brings words and music together in a novel and exciting way. The lyrics are marked by a brutal honesty that is unhinged and uninhibited, resulting in a gripping and forceful sound that leaves little to the listener's imagination. Seeking to transport their audience across opposite ends of the spectrum of emotions, this band does not shy away from getting in your face.
The band's debut EP was released November 6th this year. It was recorded and produced in Los Angeles by music producer Wally Gagel (Family of the Year, Blondfire, Best Coast, Zella Day, to name a few).
The first official music video of MOBIVSTRIP is for their single "Confession", and was released on November 22nd last year.
Subgenre: Alternative
From: Lima, PERU