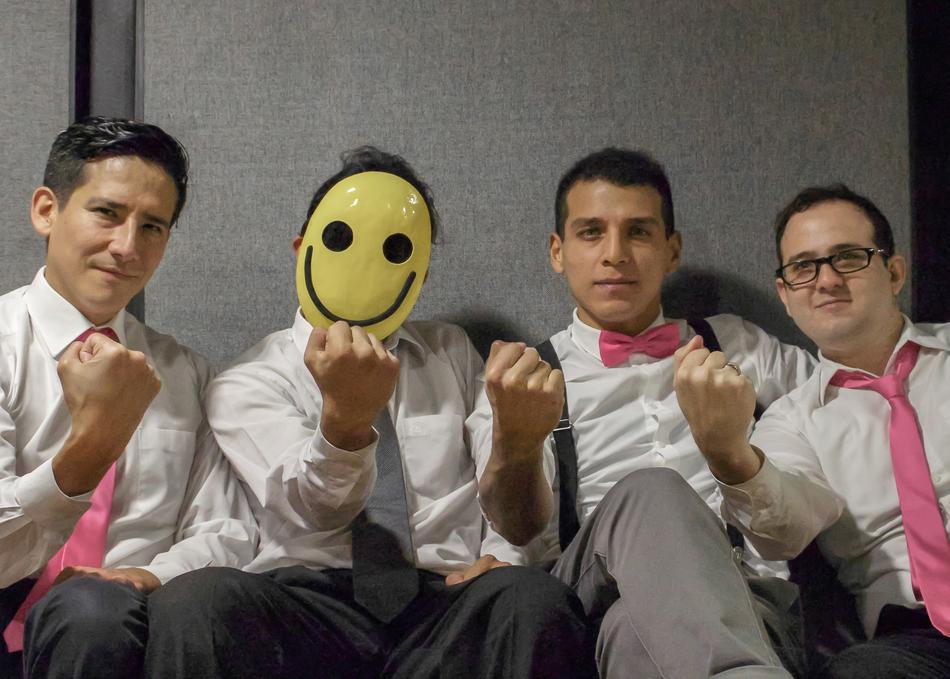 POOOW! - Sin Dormir
Dance Rock band that consists of singer/bass Carlos, synth player Joqo, drummer Ric, and dancer
Pooowman.
They use the onomatopoeian sound of a violent impact to show the intensity of their proposal since
they came together to create music full of energy.
They create their sound disregarding guitars and taking synthesizers as their lead instrument. Most of
their songs are composed from bass riffs.
Their lyrics explore the relationship between humans and modern age and technology.
Having formed only shortly, they have appeared in important media and have participated in major
events such as Festival L.I.M.A. and La Fiesta de la Música.
Subgenre: electro pop
From: Lima, PERU