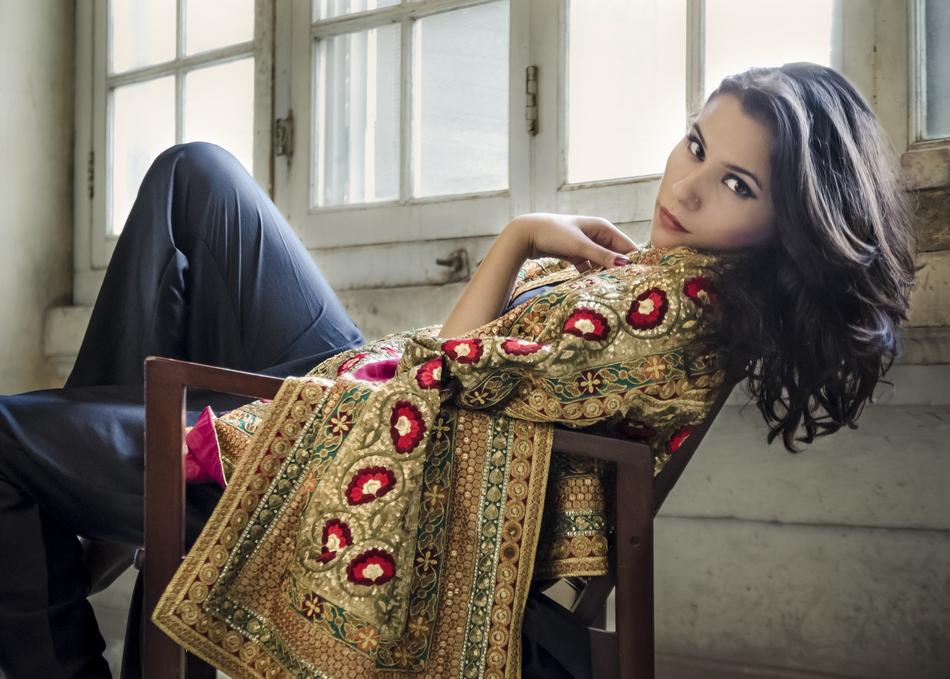 Zoe Viccaji - Ishq Kinara
Zoe Viccaji, a Pakistani singer and songwriter, was born in Karachi to an Anglo-Indian-Christian mother and a Parsi father of English/Persian decent.
Her early musical influences included singing in church choirs and participating in musical theatre, and her craft was further developed while pursuing a college degree at Hamilton College; where she joined the college choir and wrote music as a hobby, while formally studying Fine Art and Sociology.
After dabbling in various non-fulfilling careers on her return to Pakistan, she began her musical career in 2009 as an English jazz singer, and concurrently released singles that were influenced by pop, disco, reggae and funk. However, in the last few years, Viccaji's oeuvre has grown to incorporate the sub-continental musical heritage of Sufi, eastern classical and folk music.
This passion for musical identity and self-discovery led her to being featured on the acclaimed television show 'Coke Studio', Pakistan's largest live music platform, with tens of millions of followers localy and internationally.
She released her first album "Dareeche" with Universal Music in India, and won awards for best album in both India and Pakistan. Since, then Zoe has been collaborating with artists across the region to explore new musical identities and is looking to further contribute to the World Music Scene. Currently, She is one of Pakistan's most coveted live performance acts.
Her showcase at SXSW this year explores the different languages and styles of Pakistani and South East Asian music. In this endeavour she is pairing up with local musicians from Austin, Texas and hopes to collaborate in creating an exciting new sound.
Subgenre: Fusion
From: Karachi, PAKISTAN