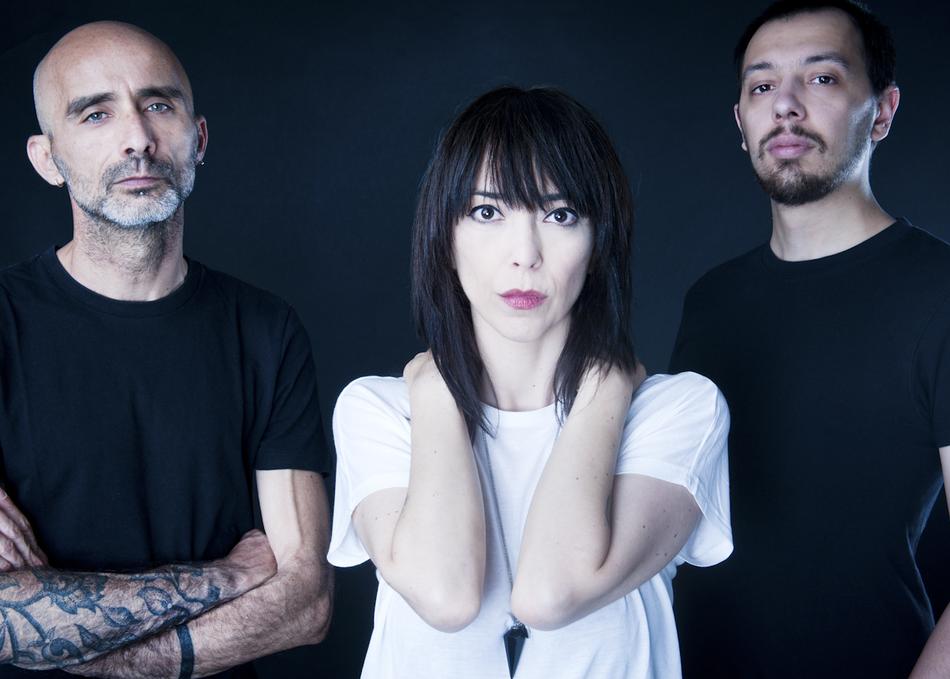 Ofeliadorme - Jupiter
"On the calm black water where the stars are sleeping White Ophelia floats like a great lily; Floats very slowly, lying in her long veils" A.Rimbaud
Inspired by Rimbaud's poem, Ophelie, Bologna-based trio Ofeliadorme live up to their name. Seductive, tender, immersive, and shrouded in a mystery befitting ancient prose, theirs is a crossroads between the serenity of Cocteau Twins, Portishead's emotive darkness, and PJ Harvey's shape shifting pop qualities.
It's ambient, New Wave, dreamy, stargazing electronica. One part foggy warmth, another stark desperation, the results are truly unique, and utterly compelling. Already coveted in their Italian homeland, a country with a burgeoning electronic scene right now, the combination of Francesca Bono's vocals and guitars, Michele Postpischl's percussion, and Tato Izzia's synths, low ends, and bewitching noises create an intense yet subtle sound. Far from an oxymoron, some might say it's inescapable but somehow also meditative. A veritable opiate high that draws you in before refusing to let go.
Produced, mixed and recorded by genre-straddling UK legend Howie B (U2, Bjork, Soul II Soul) and engineered by Joe Hirst (Four Tet, Jarvis Cocker, DJ Shadow), Ofeliadorme's third full length offering, Secret Fires, contains all the hallmarks of his own HB Recordings, the imprint carrying the record. Impeccably realised and perfectly polished, it's neither sanitised nor forced, and instead, like the poem itself, represents natural beauty. A rare thing indeed, in the troupe's own words, 'everyone is screaming and we don't want to scream to be heard'. Better yet, they really don't need to, hence being invited to play SXSW this spring, and the mesmeric impact of this latest outing.
Ofeliadorme are:
Francesca Bono
, Michele Postpischl and Tato Izzia.
Subgenre: Dream Pop
From: Bologna, ITALY