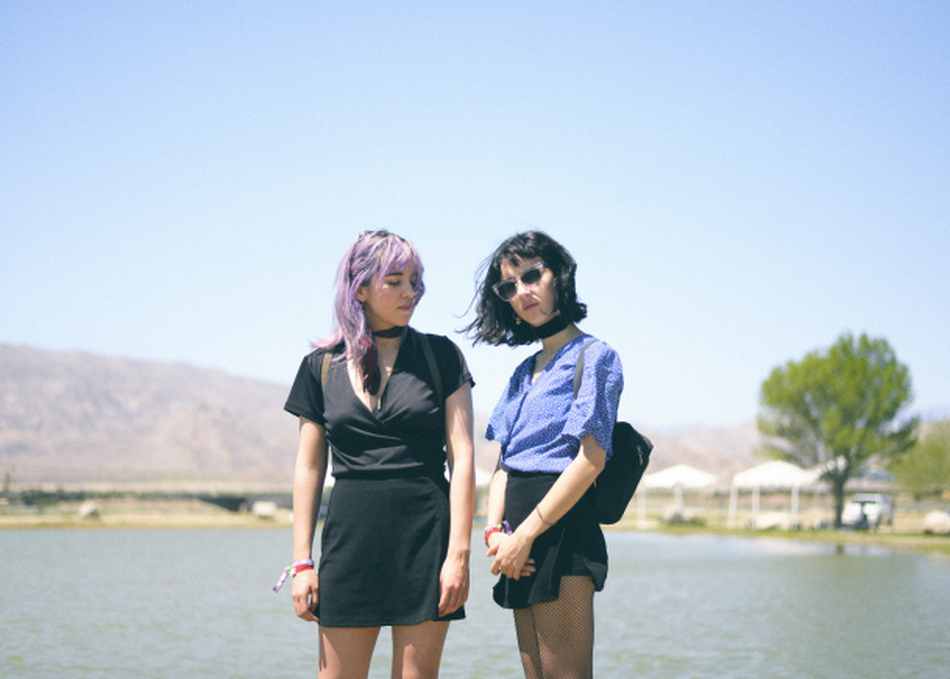 Mint Field - Ciudad Satélite
MINT FIELD is a duo from Tijuana, Mexico conformed of Amor Amezcua and Estrella Sánchez.
They met in high school and started jamming at the age of 17. By the age of 18 they started composing their own songs, releasing their first six song EP "Primeras Salidas" by 2015. Showing they're strong influences of genres like dreampop, shoegaze and postpunk.
They have toured constantly in the U.S. and Mexico and made it to the 2016's edition of Coachella Music Festival.
In 2016 they released three singles:
"Ciudad Satélite" on Cranes Records (France), "Nada es estático y evoluciona" and their newest music video "Viceversa" via Remezcla.
They refine their approach into a distinctive blend of their more mature influences, such as Cocteau Twins and Slowdive. The three singles will be part of their new album coming out this year, "Pasar de las luces". The album is an expansive passage that updates krautrock, shoegaze and ambient sensibilities. It will show a new side of MINT FIELD that they have ever managed to release.
MINT FIELD has done so much that sometimes it's easy to forget they're just starting out.
Subgenre: Shoegaze
From: Tijuana, MEXICO